$20 Bills
Brand new, uncirculated $20 and old $20 bills have a unique appeal. The former is pristine and untouched, with crisp edges and vibrant colors exuding freshness and novelty. On the other hand, old $20 bills may have a weathered and worn appearance, but they often possess a particular character and history that newer bills lack.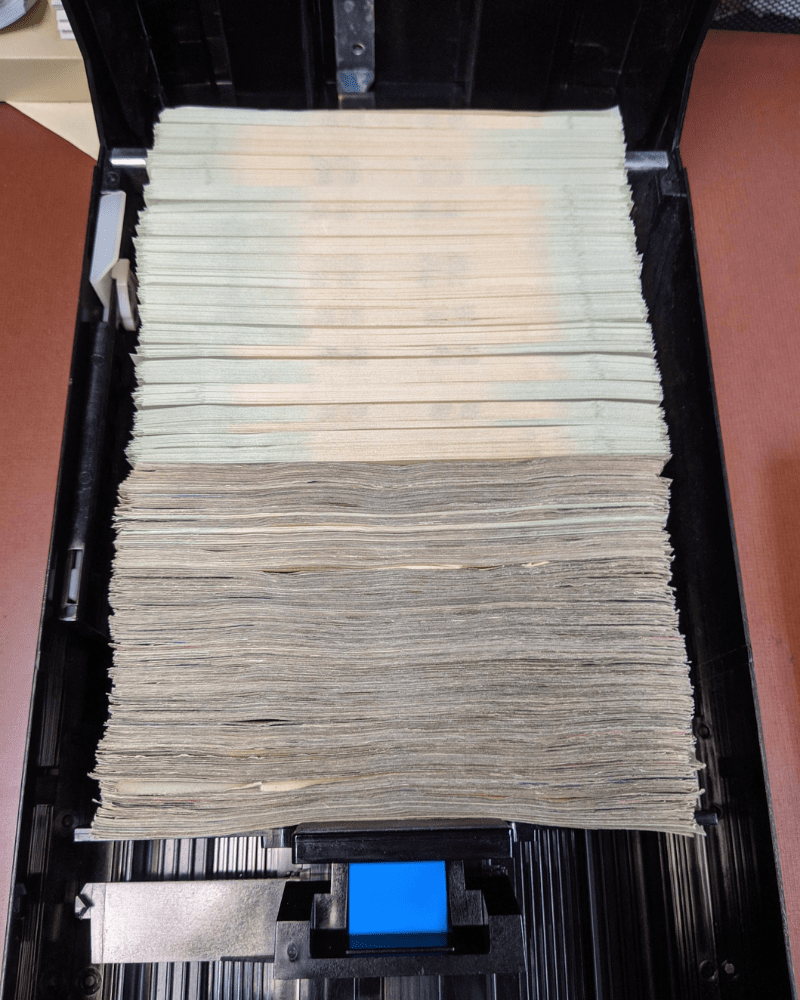 The creases, smudges, and fading on an old $20 bill tell a story of where it's been and who's handled it. Both options have distinct charm and allure; choosing between them is a matter of personal preference.
Crocs
Wearing Crocs daily makes them comfortable in a way that's hard to replicate with a brand-new pair. After continuous use, Crocs conform to the wearer's feet, providing unparalleled comfort that can only come from well-worn shoes.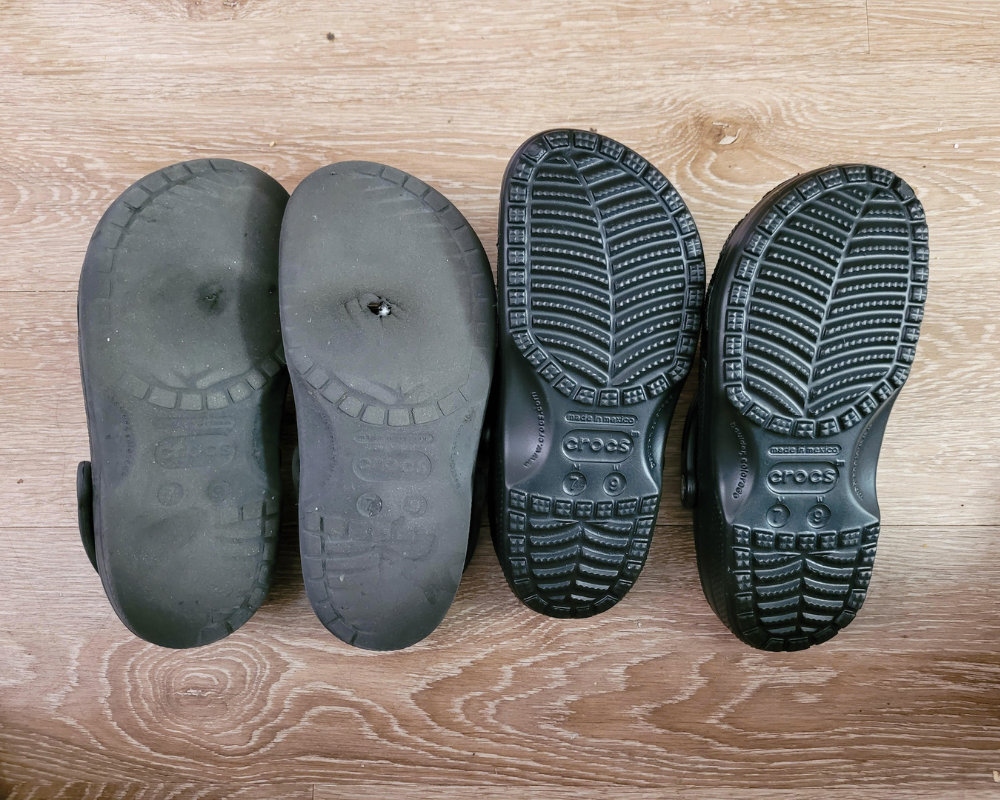 In contrast, a brand-new pair of Crocs has a pristine, untouched appearance with a smooth and glossy finish. It's hard to resist the allure of a brand-new pair, but the personal history embedded in an old, well-worn pair can be just as satisfying.
Mini Golf Balls
Whether you're playing with new mini golf balls or well-worn mini golf balls, you're gonna have a blast regardless. Brand new balls are perfectly smooth, with vibrant colors and satisfying weight.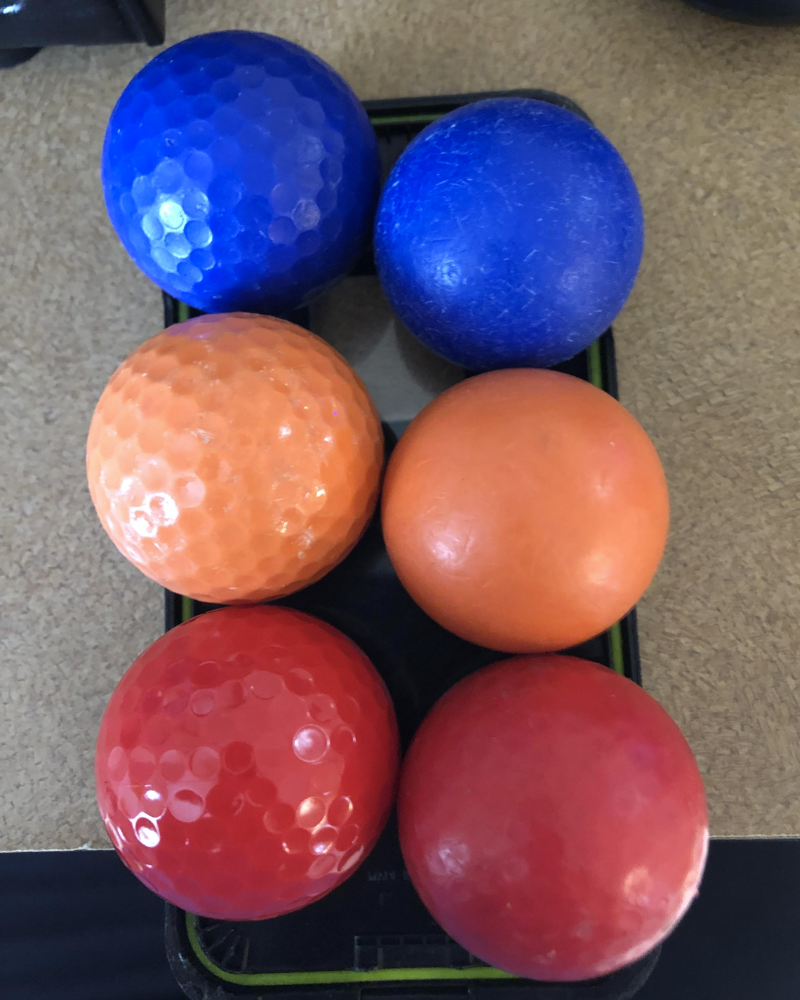 They feel fresh and exciting, promising a smooth putt and the potential for a hole-in-one. In contrast, mini golf balls used over the years show signs of wear and tear, with scratches, scuffs, and dents that tell the story of countless rounds of mini golf.
Gaming Chair
If you have a well-worn, favorite chair, you know that they're hard to replace. The decade-old chair has molded to the shape of its user and shows signs of wear, conveying a sense of nostalgia and comfort. It's like an old friend – familiar and reliable.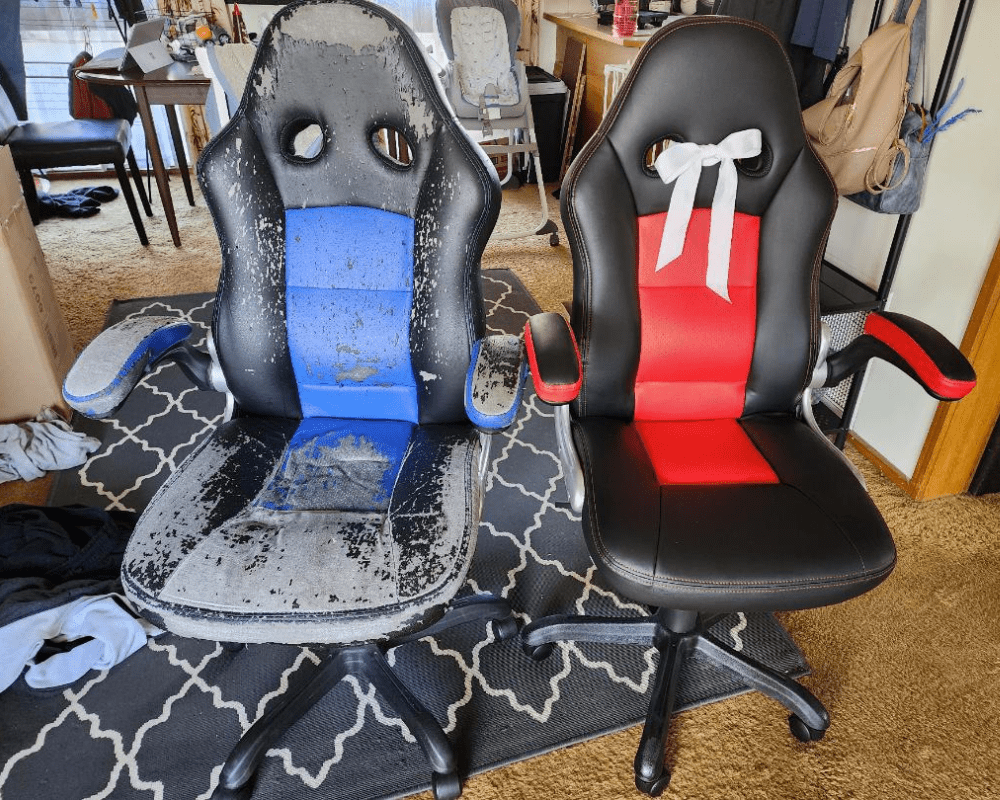 On the other hand, a brand new version of the same chair is sleek and pristine, with the latest features and technology. It promises a new level of comfort and gaming experience.
Littlefoot Doll
A new Littlefoot doll is pristine, with bright colors and a flawless appearance. It promises a sense of novelty and excitement and is a perfect gift for somebody.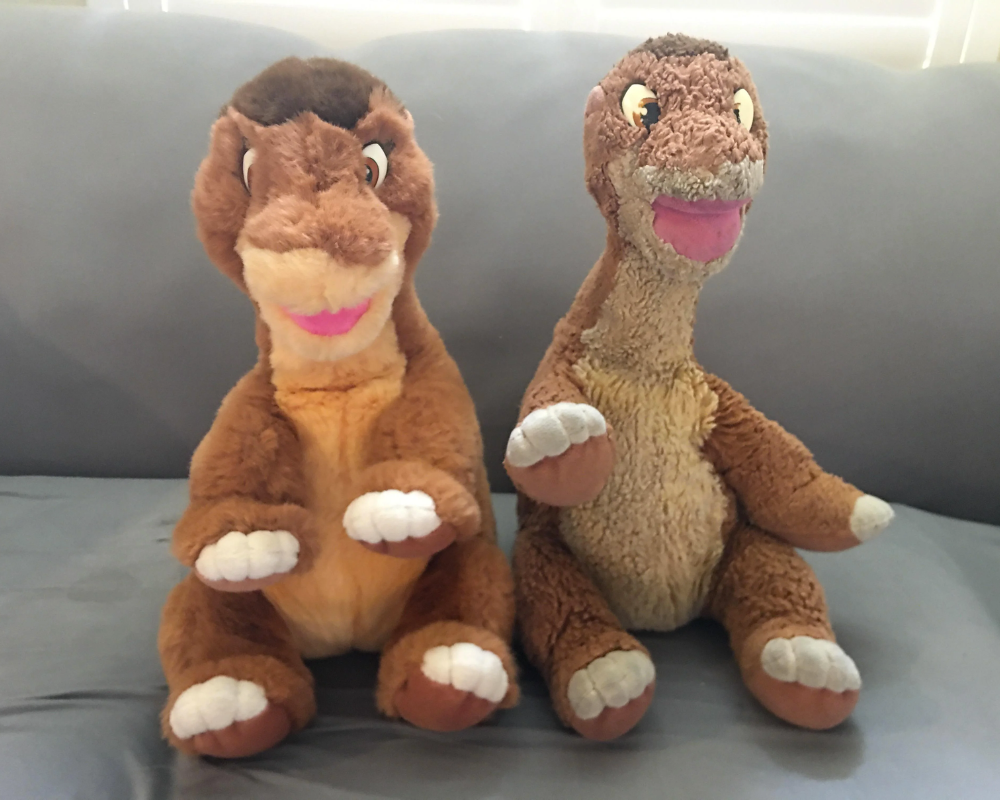 On the other hand, the 34-year-old doll looks well-loved and well-played, with fading colors and frayed edges, which adds a sense of history and character. It's a unique item passed down through generations or held onto as a special childhood memento.
Loofa
A brand-new loofa and one used every day for five years are vastly different items. The brand-new loofa has an untouched surface, providing a satisfyingly scratchy texture that's ideal for exfoliating. It promises a fresh and invigorating shower experience.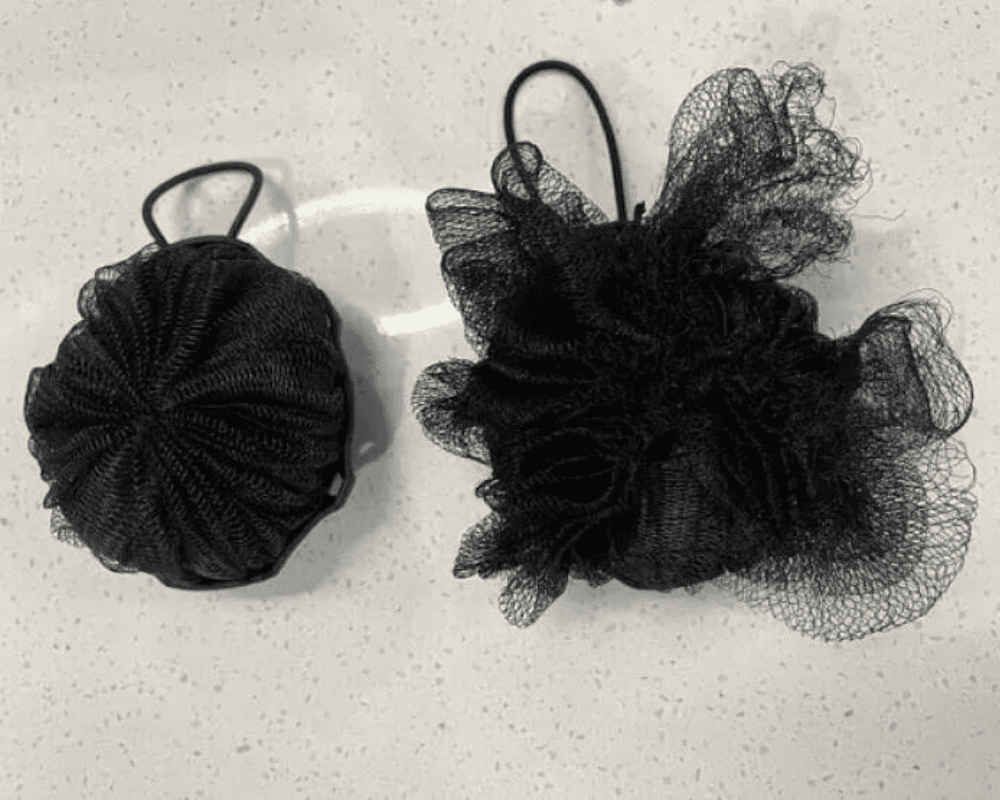 In contrast, a loofah used daily for five years has softened with time, offering a gentler touch more suited to daily use. Its surface is stained and worn, representing the countless showers and self-care rituals it's helped facilitate.
Gloves
Some people like their old gloves, and some prefer new ones, but new gloves have several advantages. They offer a pristine appearance, a snug fit, and maximum protection against the elements.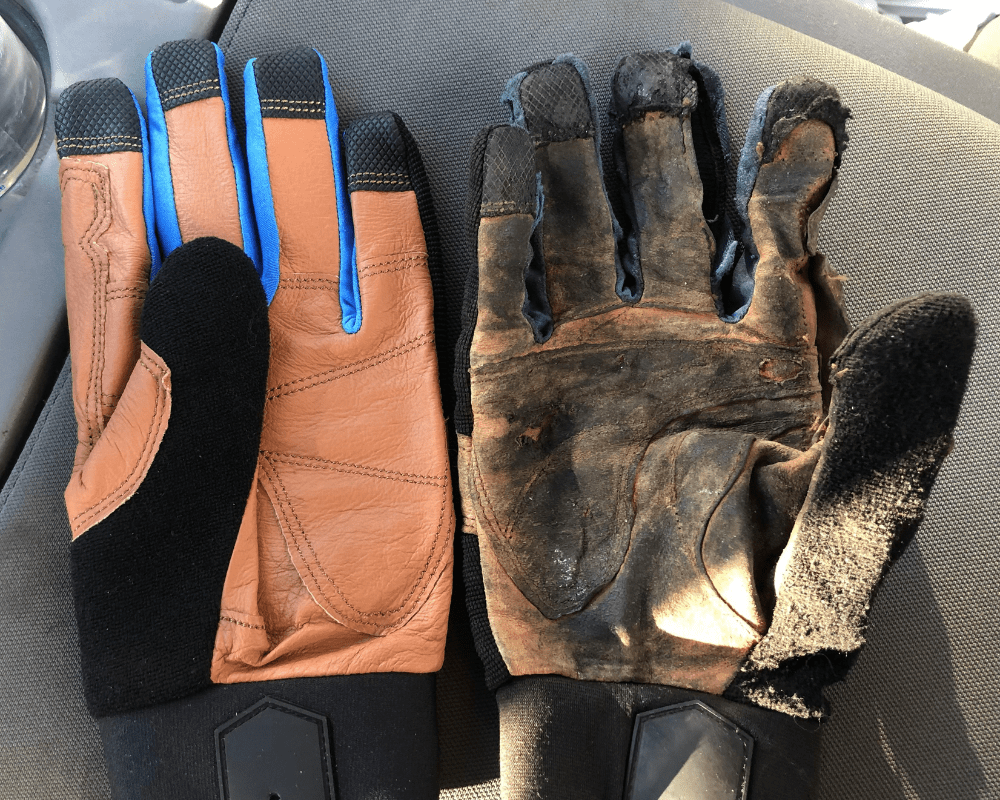 Additionally, a sense of cleanliness and freshness comes with brand-new gloves without the wear and tear of extended use. While old gloves may have a sense of familiarity and comfort, the superior condition and effectiveness of brand-new gloves can't be denied.
Eraser
There's a certain thrill to opening a new stationary item for the first time. The old eraser is visibly battered, with a rough texture and limited ability to erase mistakes effectively. It's been overused and may have accumulated dirt and grime over time.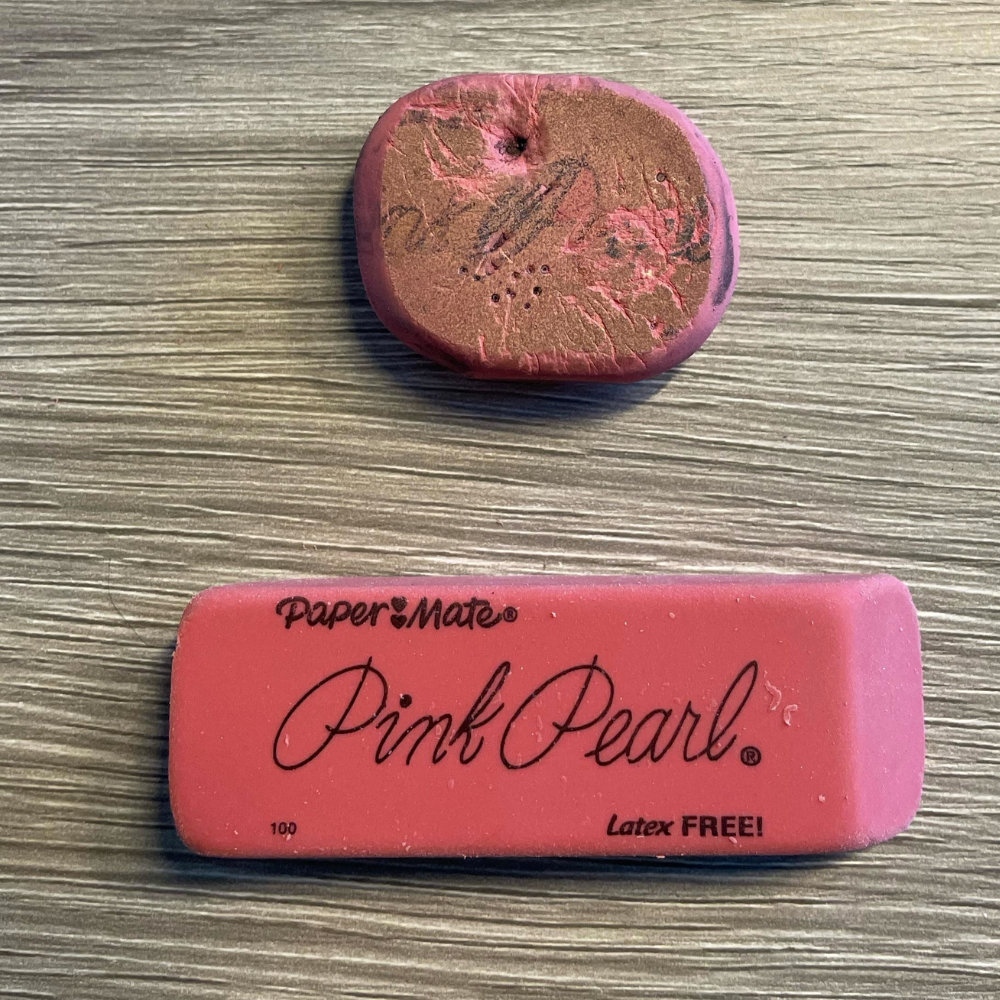 In contrast, the new eraser is unmarred and possesses a smooth surface that can quickly and easily remove pencil marks. It represents a fresh start and offers the potential for error-free work.
Clogs
When it comes to the comparison between a new clog and a worn-down one, the new clog has a clear advantage. The new clog is like a blank slate, without any wear and tear or signs of damage.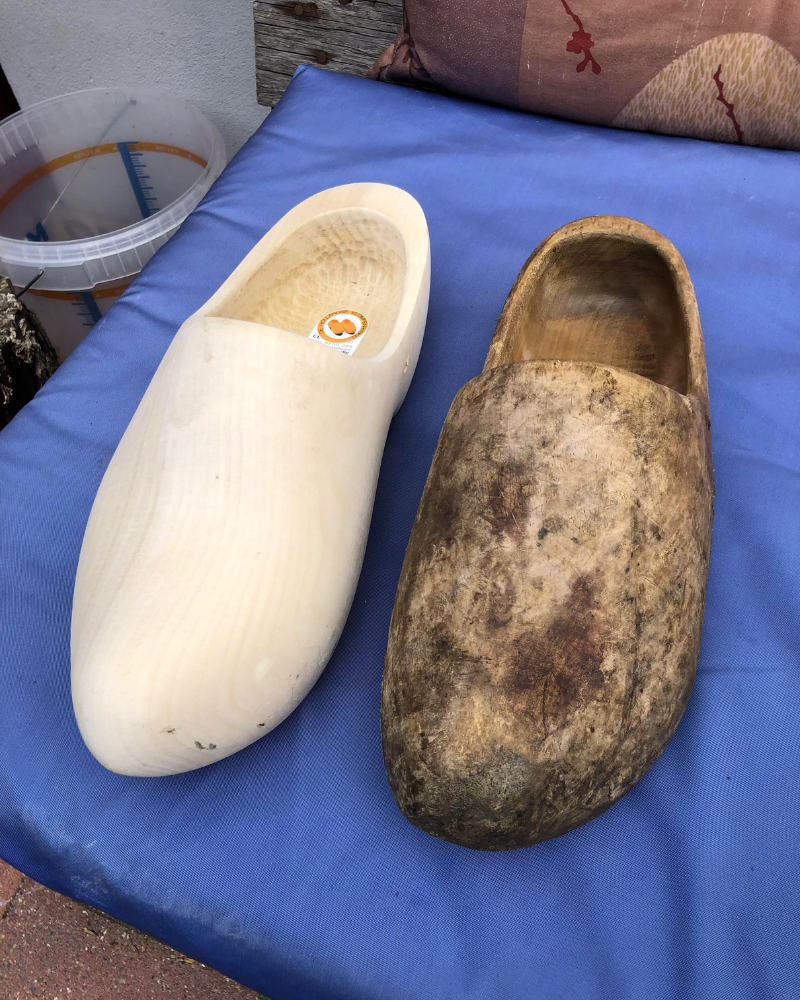 In contrast, the old clog has been through a lot, with scratches, stains, and a weathered appearance that shows its age. Sure, the old clog may have sentimental value, but the new clog promises a fresh start and a long life ahead.
Log Book
When comparing a used log book to an unused one, the choice can be tricky. On the one hand, the new book is compact, unblemished, and perfect for starting fresh.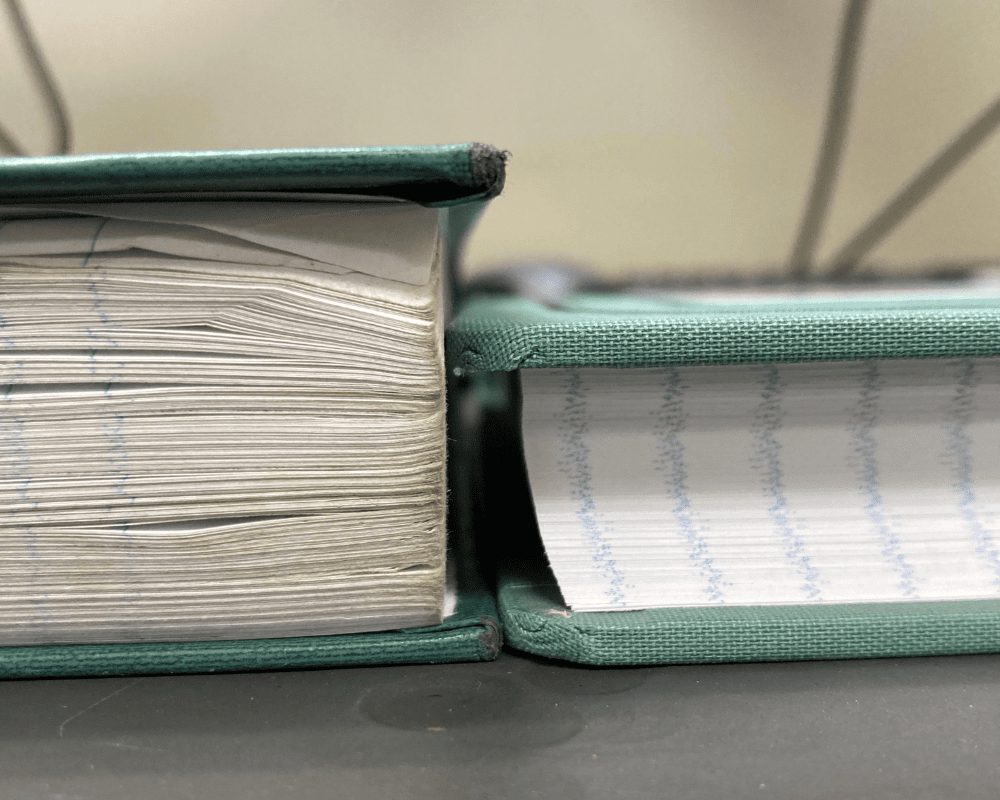 On the other hand, a well-used book may show its age, but it's a treasure trove of memories and valuable information that can't be purchased. The old logbook may be battered and weathered, but it's a record of all the hard work and dedication put into it over the years.
Sports Shoes
You know you like the look of a new sports shoe, but slipping your feet into a used one is like coming home. The old shoes may show wear and tear, but they may have accompanied you through many athletic pursuits and they hold cherished memories.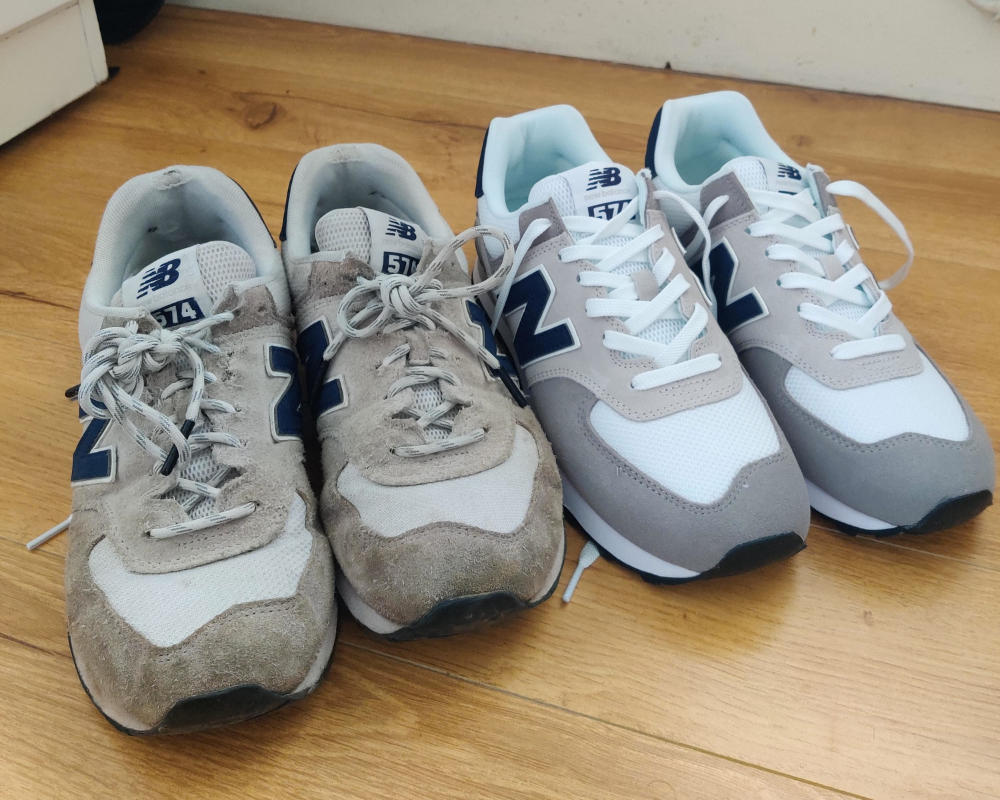 On the other hand, new shoes are fresh and clean, ready to provide the support and comfort needed for a successful workout. They offer the latest technology and are designed with peak performance in mind.
Sandals
Comparing a new sandal to the same sandal used for 20 years is like night and day. The new sandal is pristine and perfect, with no signs of wear or tear. It's ready to hit the beach or the boardwalk in style.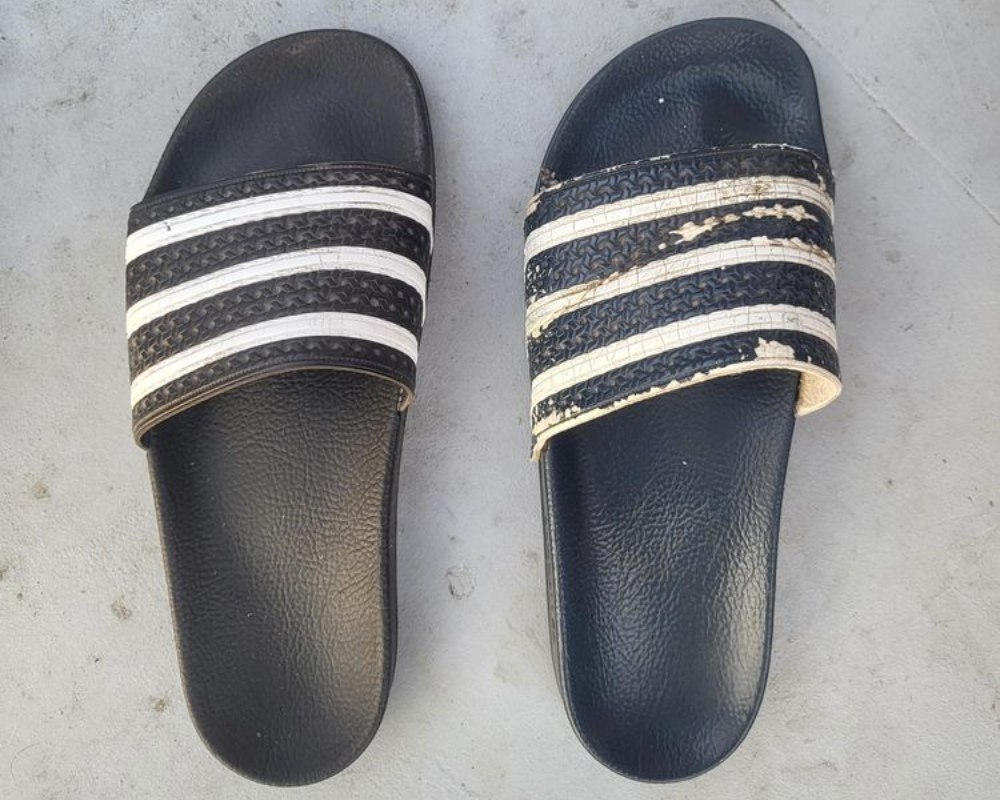 However, the 20-year-sandal has been through a lot and has probably seen some incredible adventures. It's comfortable and broken in, molded to fit the wearer's foot perfectly.
Knee Pads
The contrast between knee pads utilized for four years and a pristine, unused pair is remarkable. The well-used pads may display visible wear and tear but offer coziness and familiarity that a brand-new pair can't duplicate.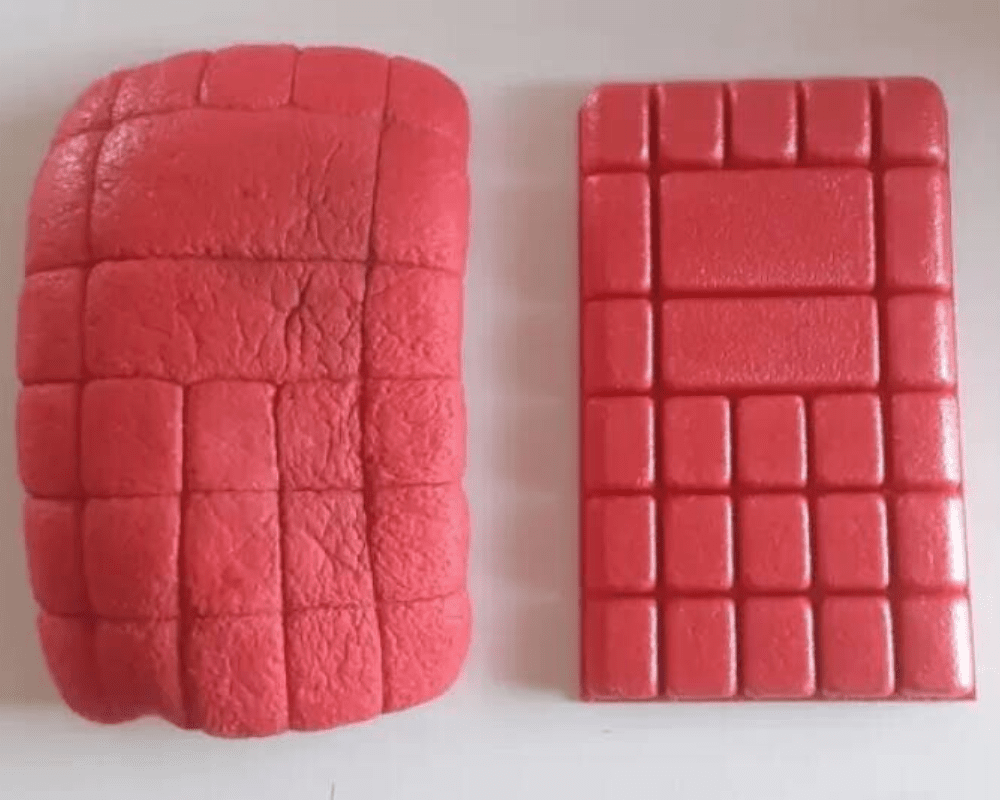 Conversely, the new pads provide a fresh start, with immaculate padding and straps that provide optimal support. Ultimately, the decision between the two rests on personal preference and the degree of comfort required for the job.
Uno Deck
When comparing a 20-year-old Uno deck with a brand-new deck, it's easy to see the differences between the two. The old deck will likely be weathered, with well-worn cards and a battered box, whereas the new deck is pristine and untouched.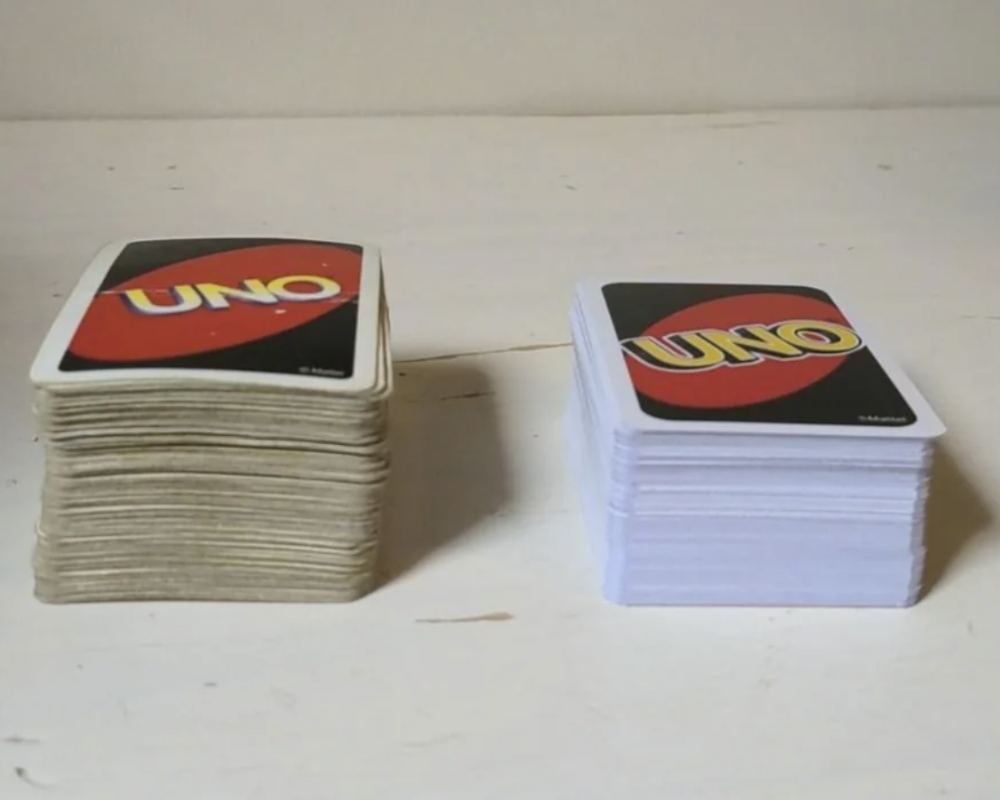 The used deck has a specific sentimental value, having been played with countless times, while the new deck has the allure of freshness and novelty. Whether you prefer the nostalgia of a used deck or the excitement of a new one is up to you.
Drum Sticks
The contrast in their condition is striking when comparing a pair of drumsticks wholly worn down to a brand-new pair. The old sticks will likely show signs of wear and tear, such as splintering, fraying, and loss of weight and balance. In contrast, the new sticks will be straight, smooth, and evenly weighted.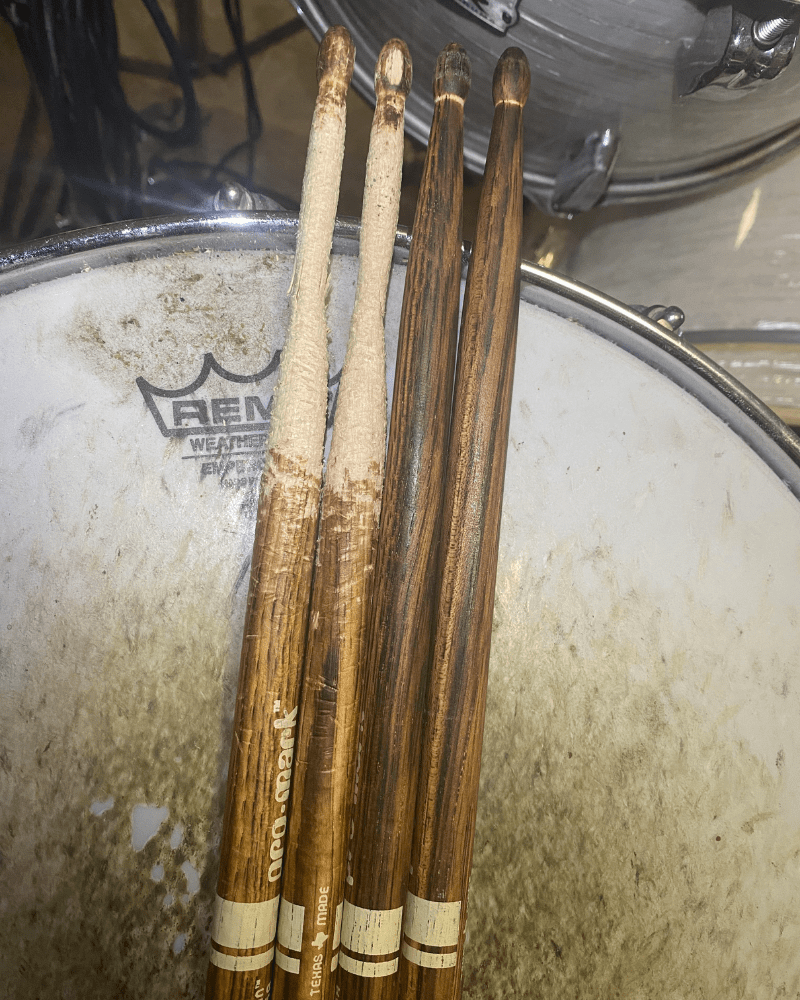 While the old sticks may hold sentimental value and memories of past performances, the new ones offer a fresh start and the confidence to play without worrying about breakage or inconsistencies.
Broom
Undoubtedly, the old broom has been through some tough times. It's barely holding on with its few remaining bristles that look like they've seen better days. Meanwhile, the new broom looks fresh and ready for action with its new bristles and sturdy handle. You might even be tempted to give it a twirl as if it's a baton.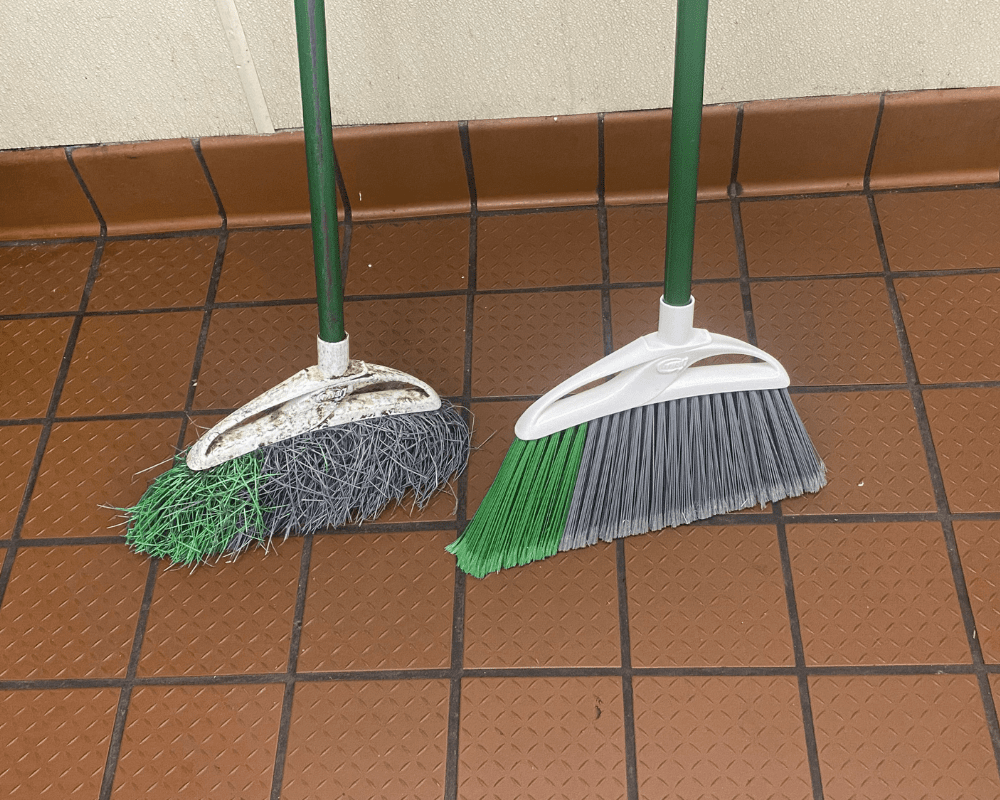 But let's not forget the old broom's hard work over the years! It may be worn down, but it's got stories to tell and memories to cherish. So, let's give the old broom a well-deserved retirement and welcome the new broom with open arms.
Backpack
The old backpack has undoubtedly been through serious adventures in the Pilbara desert for two and a half years. It has a rugged, weathered look that could tell countless stories.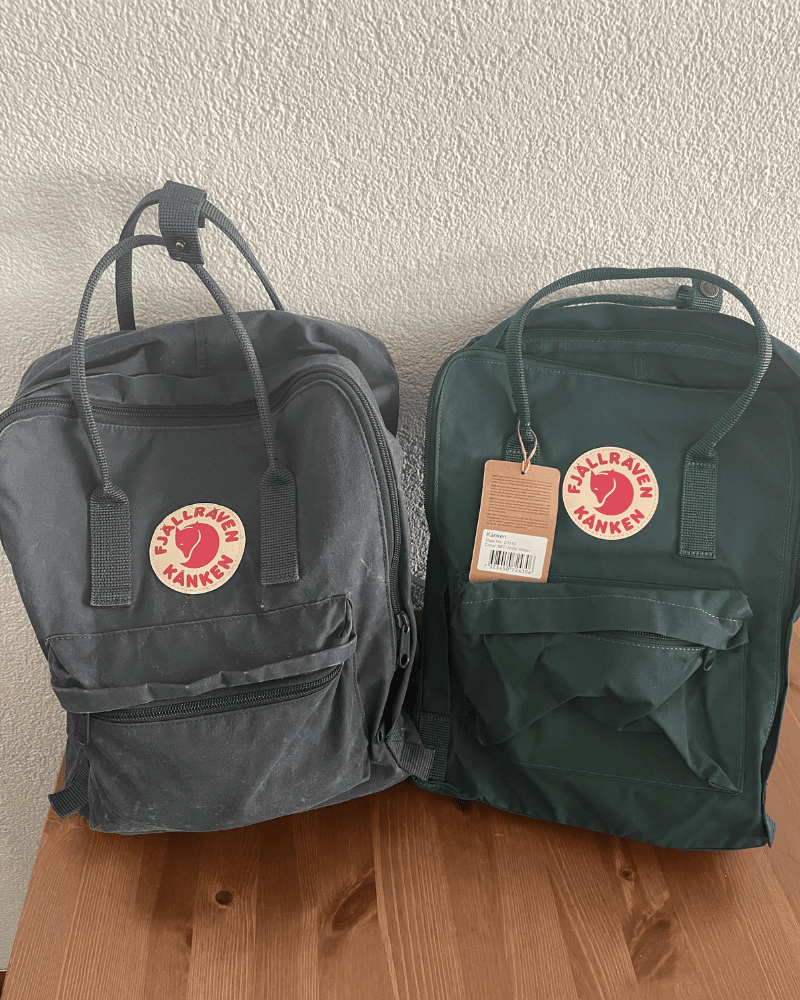 In contrast, the new backpack has a pristine appearance with bright colors and sharp edges. The new backpack has yet to experience the trials and tribulations of the open road. For those starting a new adventure, the new one is an optimum choice to make new memories.
Drill
When it comes to a 10-year-old drill versus a brand-new one, the difference is clear. The old drill has seen its fair share of use, and the wear and tear are evident. The motor may not run as smoothly as it used to, and the chuck may not grip as tightly.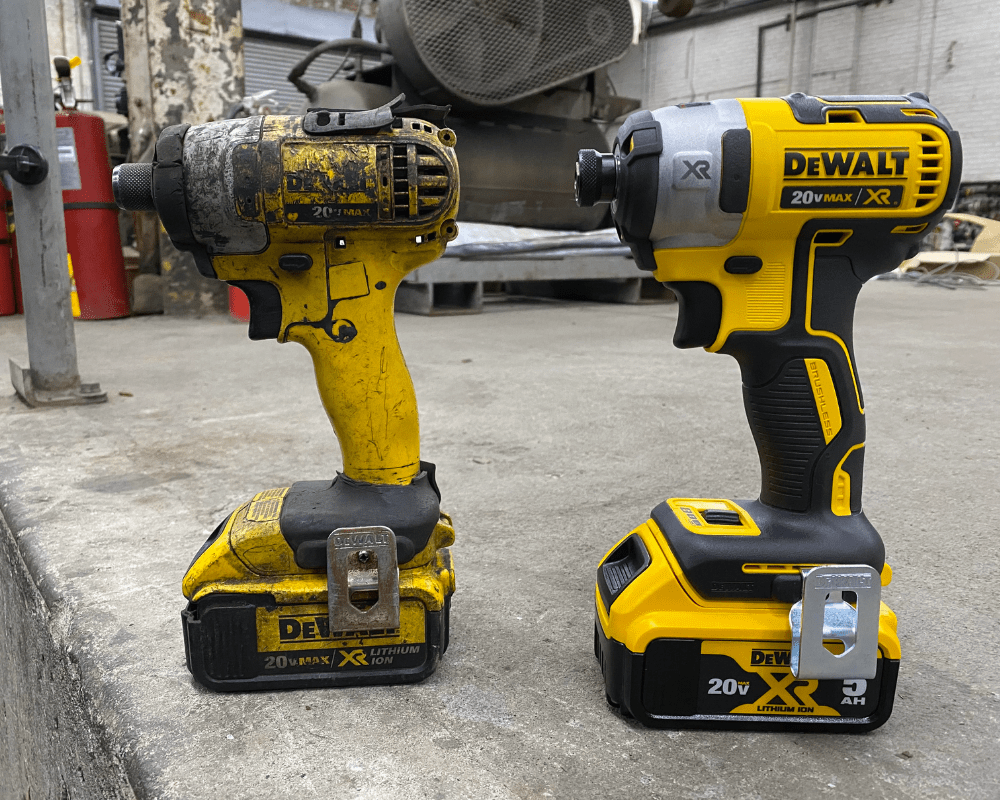 On the other hand, a brand-new drill is sleek and shiny, with all the latest features and technology. While the old drill may hold sentimental value, a brand-new drill is a way to get the job done quickly and efficiently.
Sketchbook
A fresh new sketchbook is like a blank canvas, pristine and full of potential. Every page is waiting for its first stroke of the pen or brush. On the other hand, a full sketchbook is a testament to an artist's hard work and creativity.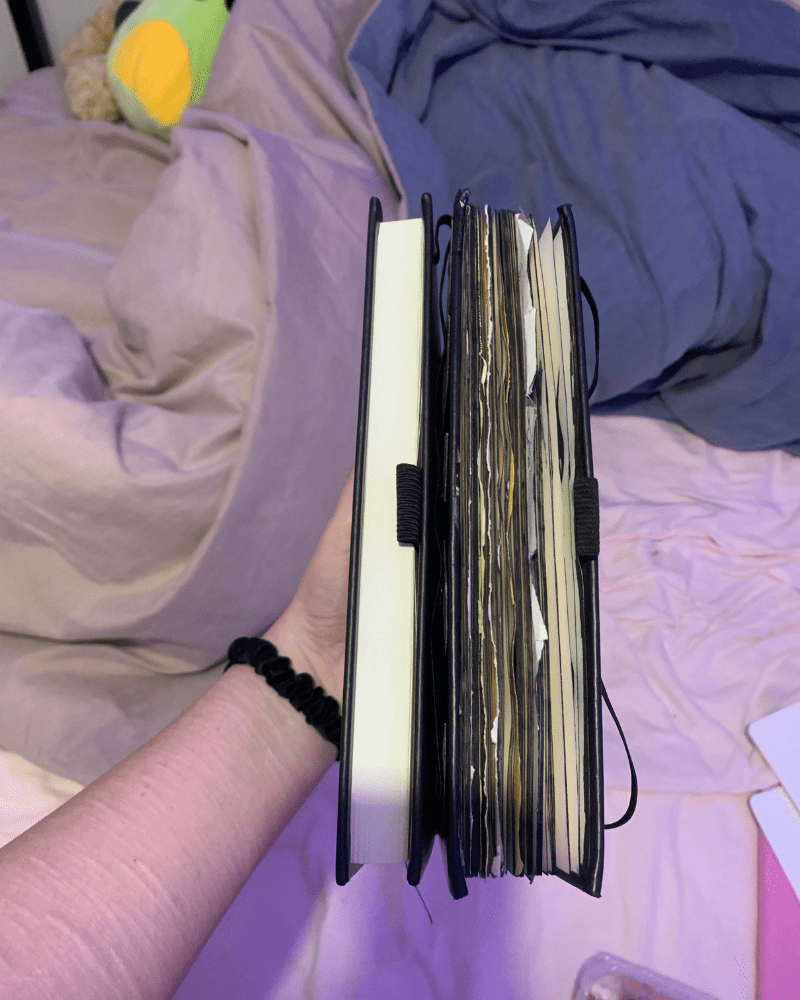 It's filled with ideas, experiments, and inspirations that have led to the artist's growth. While the new sketchbook is brimming with possibilities, the full one is a cherished treasure and a reminder of the artist's progress and dedication.
Hammer
Here's a brass hammer used until it broke. Alongside it, is a brand-new hammer. With its broken handle and chipped head, the old hammer has clearly seen better days, having been used tirelessly over time.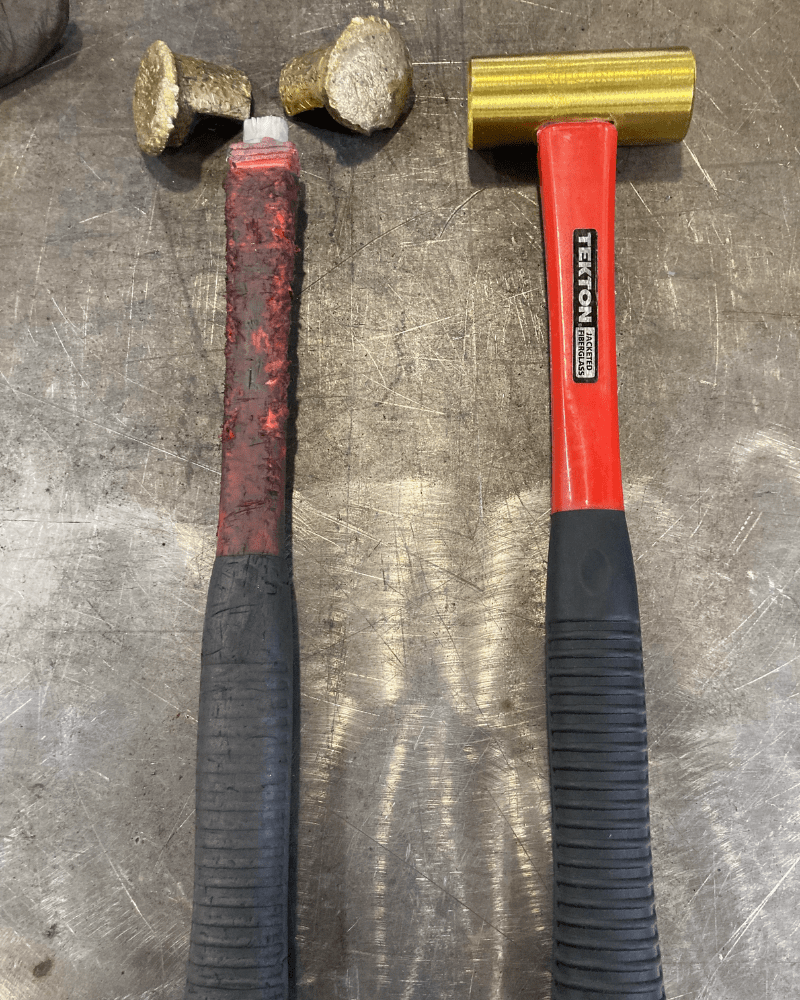 Meanwhile, the new hammer boasts a shiny, untarnished surface that suggests it's yet to be used for its intended purpose. It's a stark contrast between a tool that's served its purpose to the point of exhaustion and a pristine one ready to take on new challenges.
Tabletop Hockey Puck
A new tabletop hockey puck is smooth and shiny, gliding effortlessly across the surface of the game board. Its sharp edges and weight are perfectly balanced, making for a fast-paced and exciting game.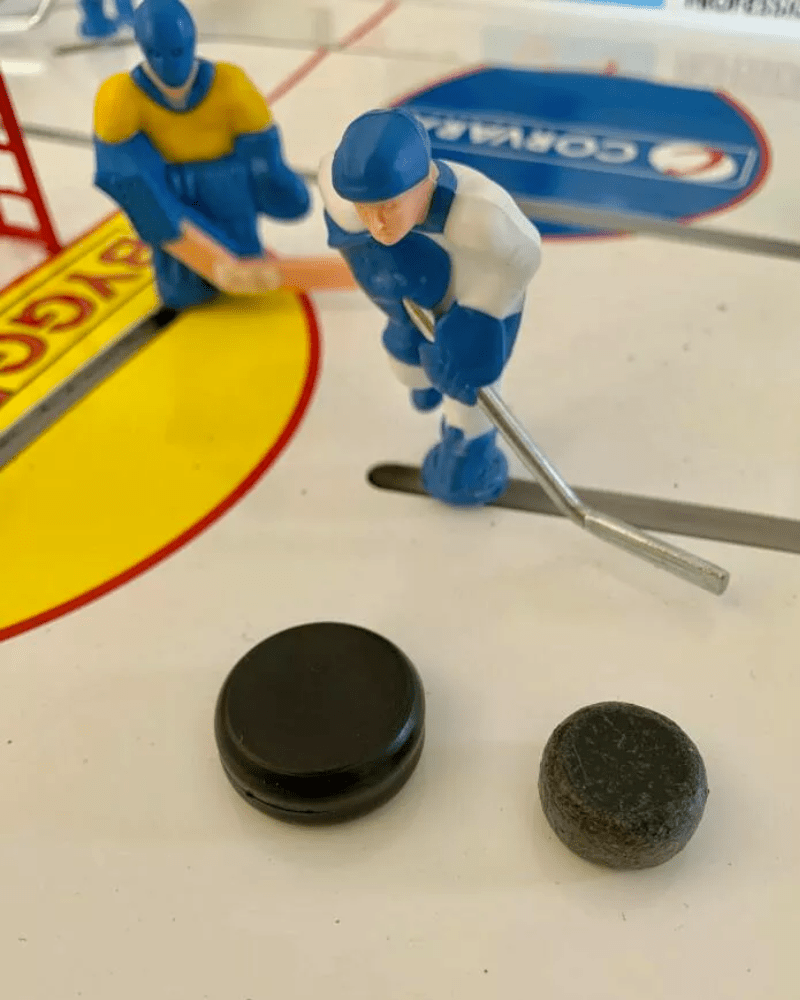 In contrast, a puck that's been in commission for half a decade is worn down and scratched, its once sharp edges now dull and rounded. The puck's weight has shifted over time, making it unpredictable and adding a new challenge to the game.
Key
A spare key and a primary key used for 12 years may not seem very different at first glance, but their conditions tell a different story. The spare key is likely never used, so it looks new and shiny.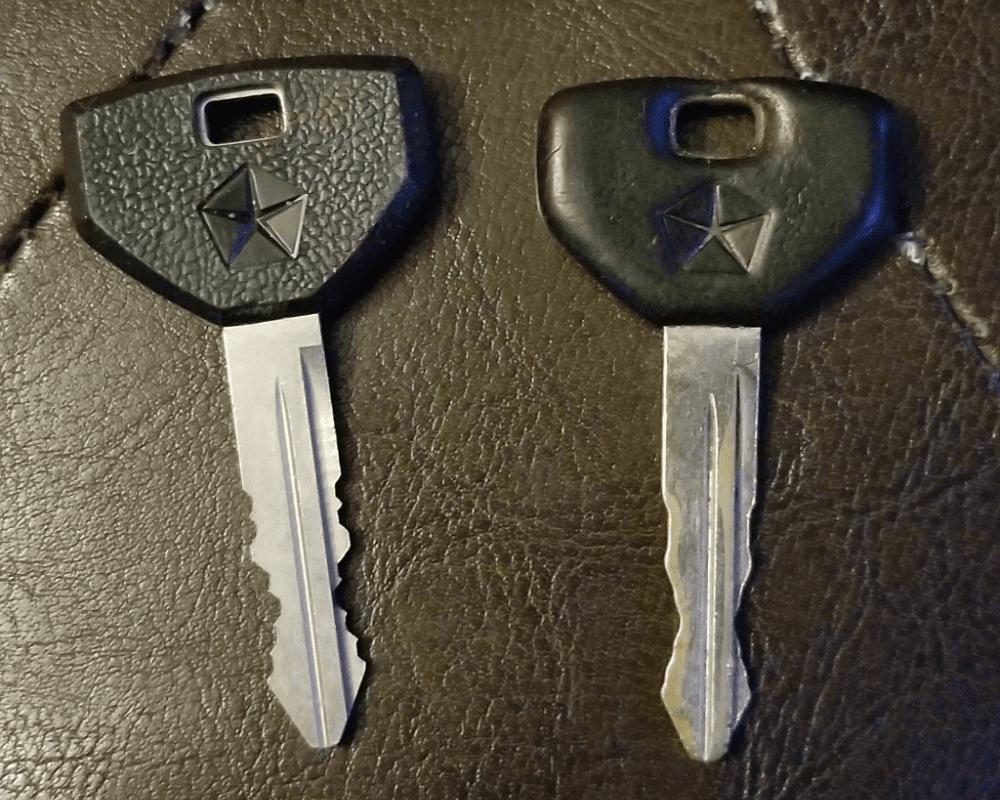 The primary key, on the other hand, may be scratched, worn, and even discolored from repeated use. While the spare key may offer security as a backup, the primary key's wear and tear is a testament to its importance and reliability.
Pillow
A brand new pillow is like a blank slate, without memory of past dreams or snuggles. In contrast, a pillow used every night for years is like a cherished old friend.
It's got a shape that's molded to your head and a familiar scent that brings a sense of calm. However, if your old pillow has finally decided it's past the days of holding your head high, you know it's time to say bye-bye.
Skateboard Wheels
Skateboard wheels are crucial for a smooth ride. A set of completely new wheels guarantees a fast and smooth ride. But there's something about a set of wheels that have been worn down over the years.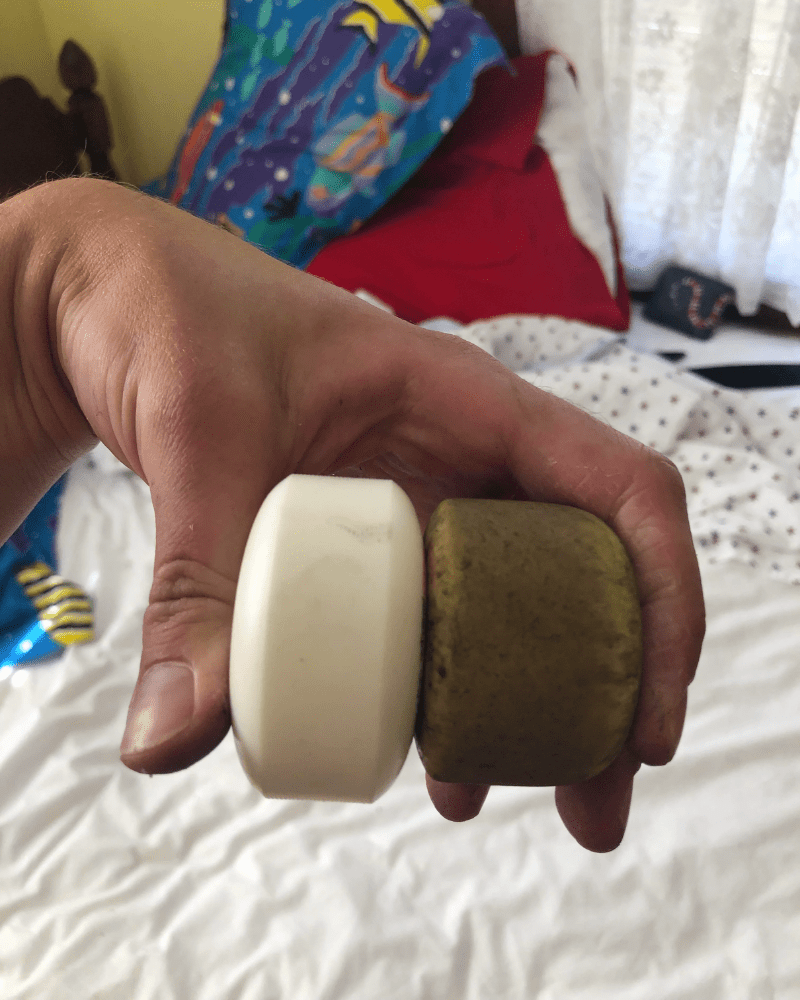 They've been marked by every pavement pebble, rock, and crack. They may not be as fast or smooth as the new wheels, but they have character and history. They have a story to tell, and you're a part of it.
Highlighter
A highlighter that's seen a lot of highlighting action is an interesting specimen. It may have a long string of memory of all the notes you highlighted, but unless you're a hoarder, it's best to let a fraying highlighter go.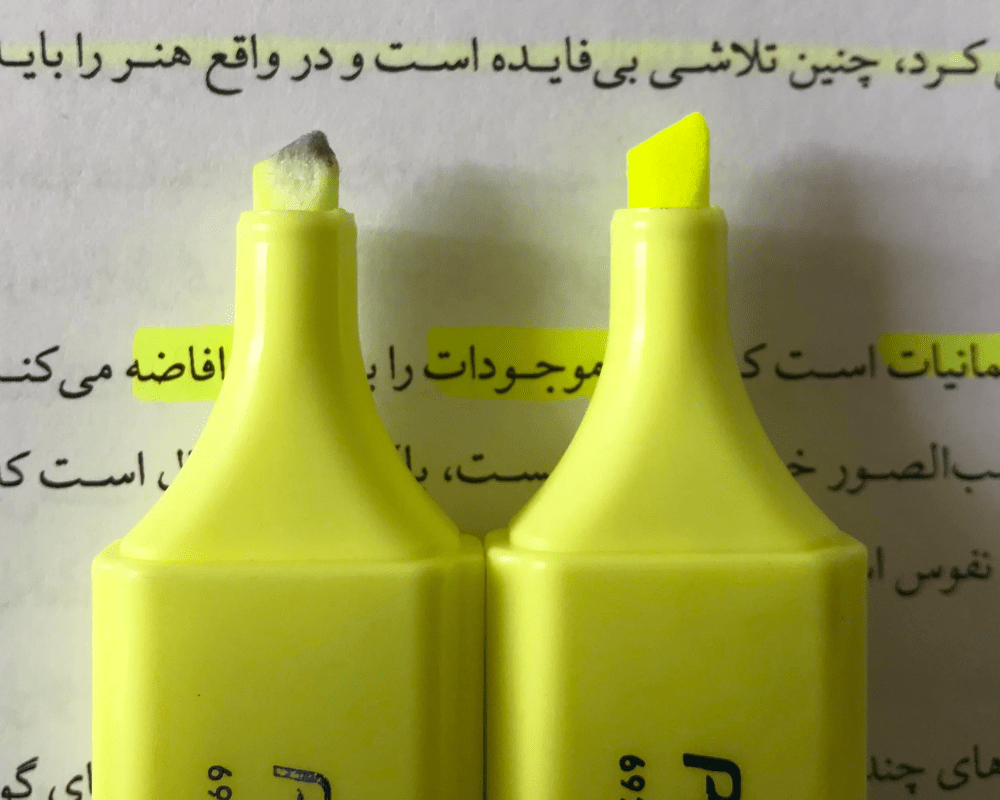 A brand-new highlighter is crisp and ready to mark up pages with its bright, fresh ink. The difference between the two is like night and day, and both have their own time when they serve their purpose.
Basketball
A basketball that's been used for five years has seen better days. Its once smooth surface is now worn and rough, with scuffs and scrapes marking its surface. Its once vibrant colors have faded, and its shape is slightly warped from countless hours of use.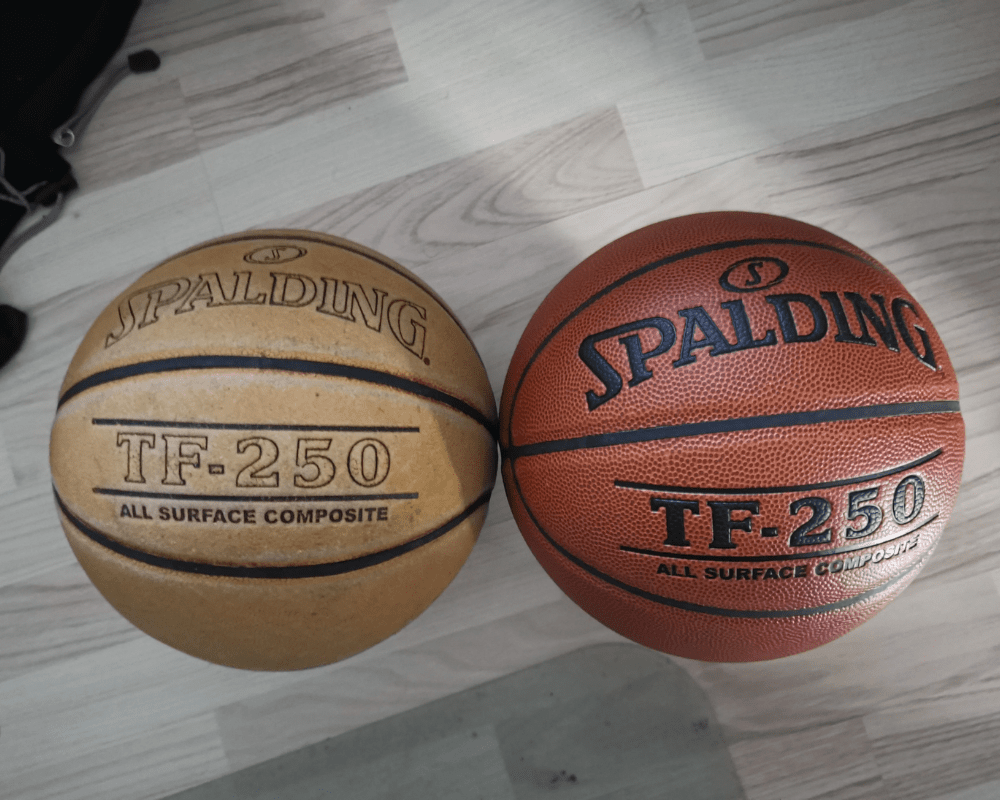 On the other hand, a new basketball is a thing of beauty. Its surface is smooth and unblemished, with bright, bold colors that practically glow. Its shape is perfectly round and ready to take on the court.
$5 bills
A stack of circulated $5 bills has seen better days. Their once crisp texture has been replaced with creases, wrinkles, and smudges. These bills have been around the block several times, exchanged hands, and were spent in various stores.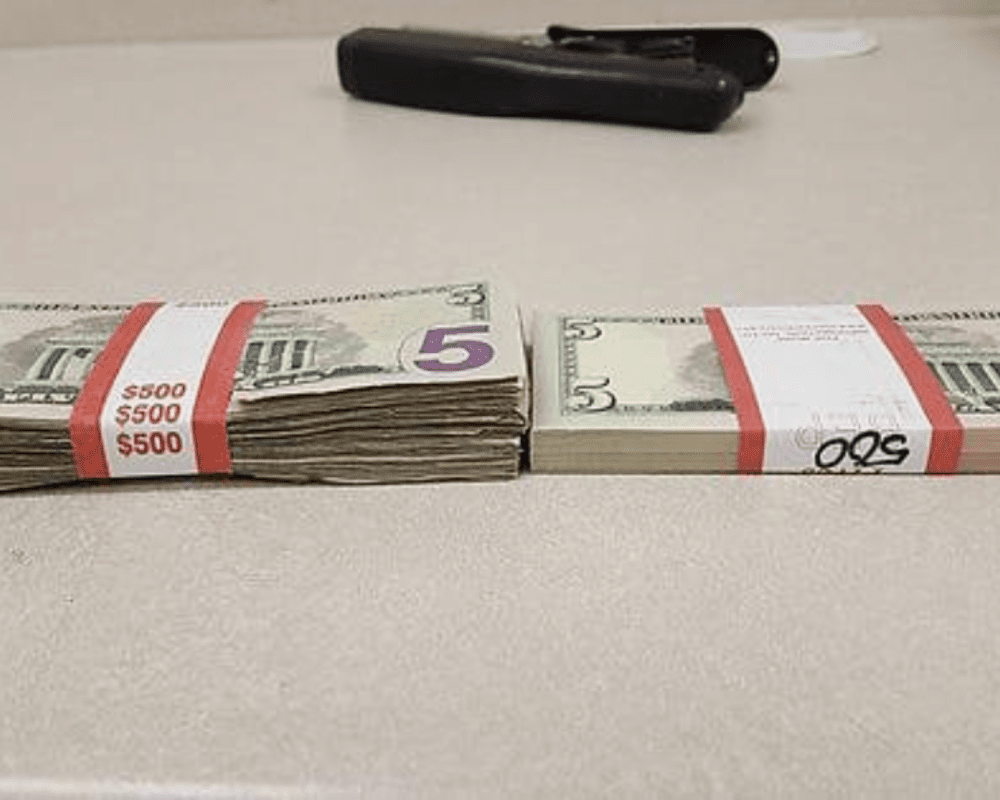 On the other hand, new $5 bills are pristine, unmarked, and almost seem too perfect to use. But as soon as they're spent, they too will inevitably begin their journey of wear and tear, making their mark on the world.
Bike Seat
A new bike seat can be a dream come true, especially when you're used to riding on a seat that's been around for a few years. It's comfortable and fresh so you don't have to worry about wear and tear. But there's something to be said for a seat that's been through the wringer.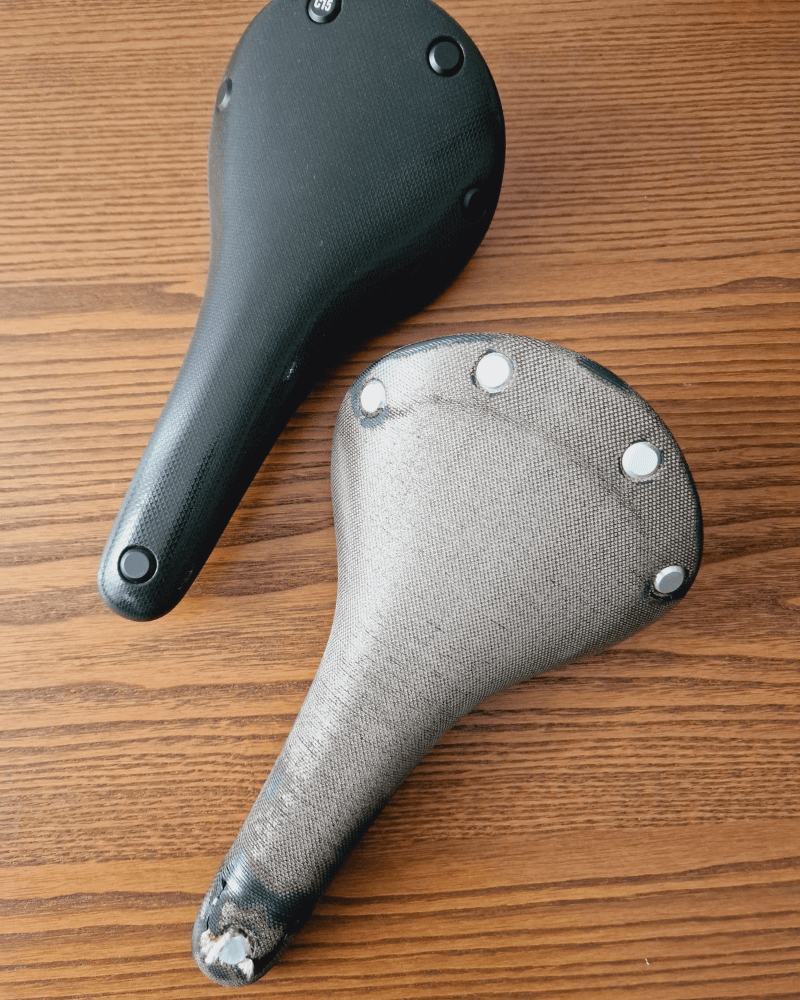 After five years of commuting, a seat may be scuffed and worn, but it's also broken in and molded to your body. It may be good for memories, but it definitely won't cushion your backside like a new one can.
Hockey Stick
For seasoned players, an old and used hockey stick is much more than a tool. It's molded to their hands, with countless adventures, wins, and losses seen together. An old stick that has served its time, now cracked and splintered, brings a tear to the eye of any hockey player, making them still reluctant to let go.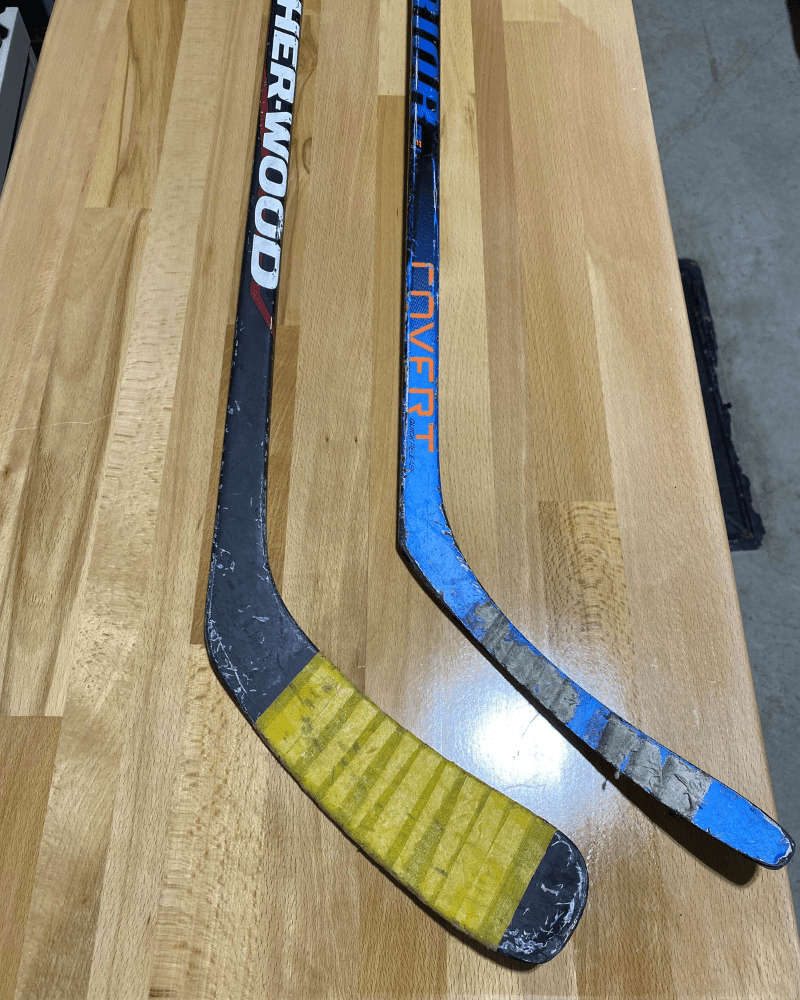 A new hockey stick is a sight, with its shiny surface and perfect curve. It feels crisp and powerful in your hand, but most players only want to switch when their old companions have nothing more to give.
Gardening Glove
Comparing a new gardening glove to a well-worn one that's helped birth many plants is like comparing a fresh-faced novice to an experienced veteran. The new glove has a crisp and clean appearance, unblemished by the dirt and grime of the garden. Its supple material moves easily with your hand, providing protection and grip.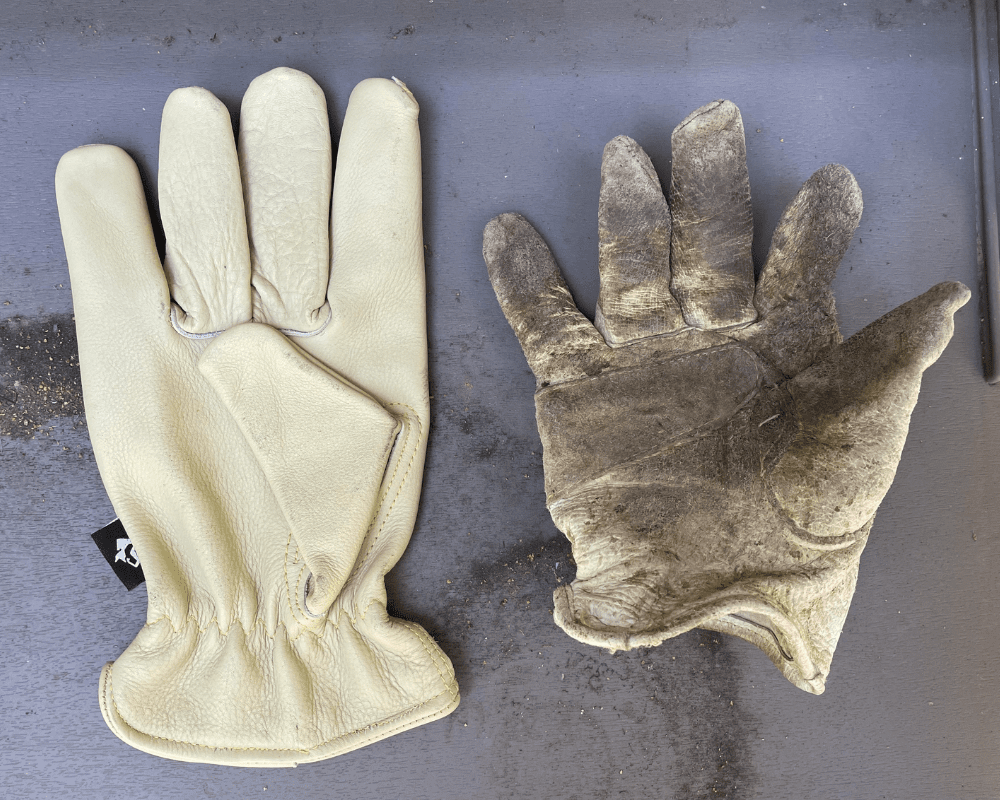 In contrast, the old glove has taken on a life of its own, bearing the marks of countless hours of digging, weeding, and planting. It's formed to the shape of the wearer's hand, offering a familiar and comfortable fit.
How the Grinch Stole Christmas
The old and new copies of How the Grinch Stole Christmas are like two worlds. The old copy has yellowed pages, a worn-out cover, and dog-eared corners. You can see the signs of being read and reread over the years.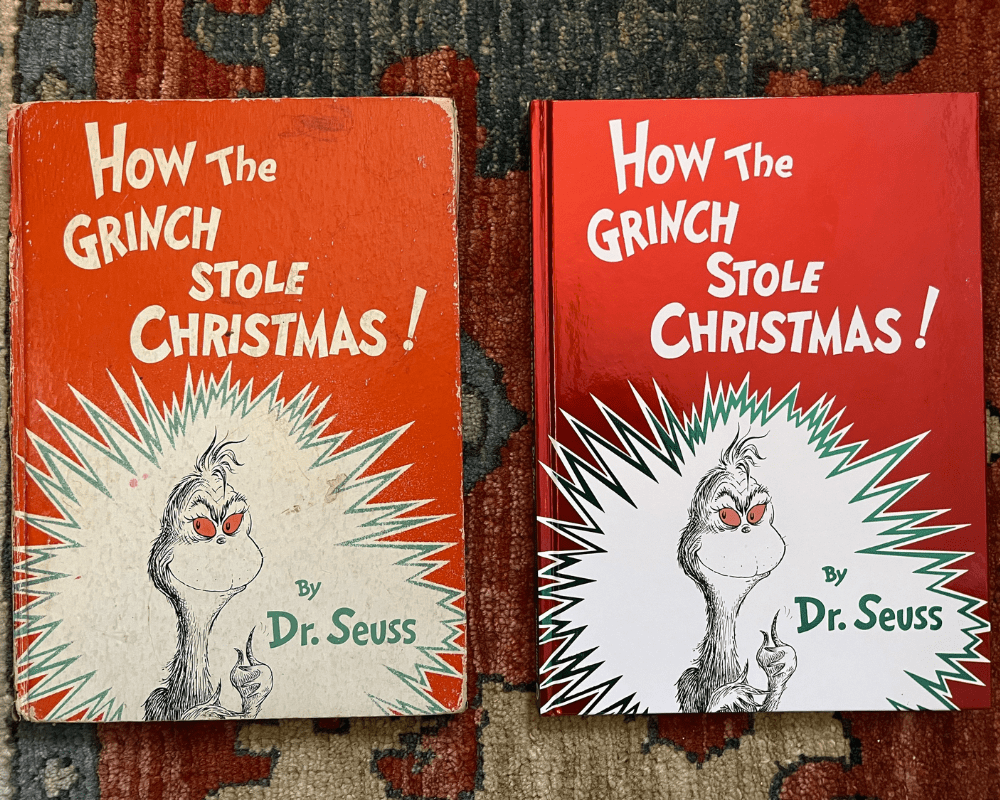 In contrast, the new copy looks fresh out of the printer, with crisp pages and vibrant colors on the cover. It hasn't been touched by anyone yet. Both books have the same story, but they carry different memories. The old one holds childhood nostalgia, while the new one promises the joy of discoveries.
Sponge
A new sponge may be fluffy and pristine, but it hasn't been tested. On the other hand, the sponge that's seen things has been through the wringer – quite literally. It may be worn and frayed, but it's repeatedly proven its worth.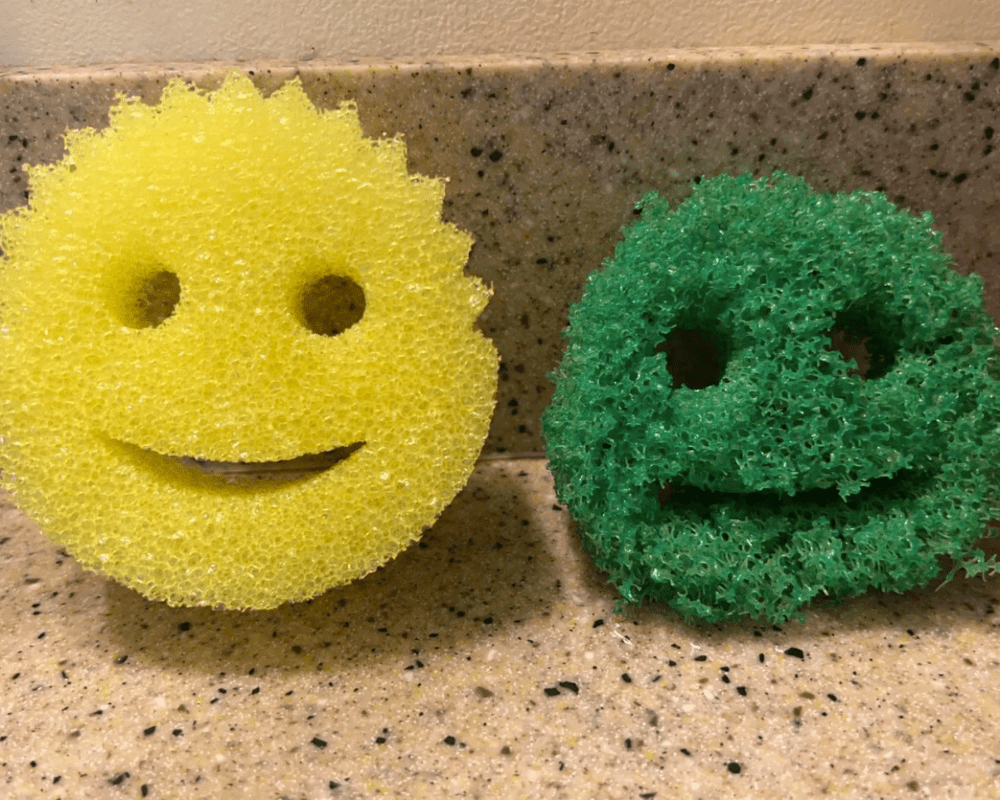 This veteran sponge has scrubbed off the toughest grime and mopped up countless spills, leaving its mark on every dish and countertop. The new sponge has yet to prove itself, but the old sponge has earned its stripes through years of hard work.
Toy Alpaca
These two distinct objects are a brand-new toy alpaca and a well-loved one that has been played with for six years. The new toy's wool is untouched, fluffy, and shiny, while the old one's wool is matted, worn, and loved.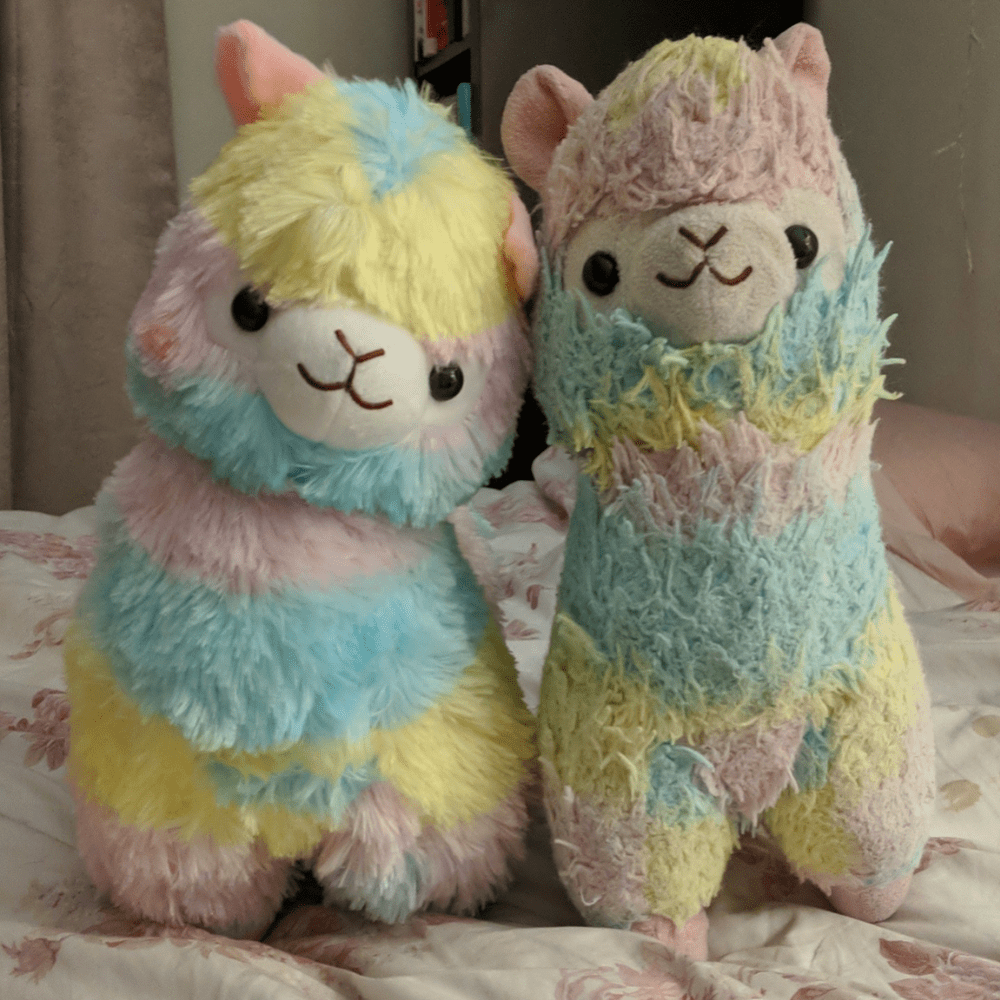 The new toy has a fresh scent and crisp texture, while the old one has a comforting, familiar smell and a soft, familiar feel. Although the new toy has an alluring charm, the old toy carries a wealth of memories and experiences that can never be replicated in a brand-new toy.
Leather Shoes
Saying goodbye to old Sperry shoes and welcoming a new pair can be quite an experience. The old Sperry shoes, worn and scuffed, have been a trusty companion. They've been through long walks, slippery docks, and sandy beaches.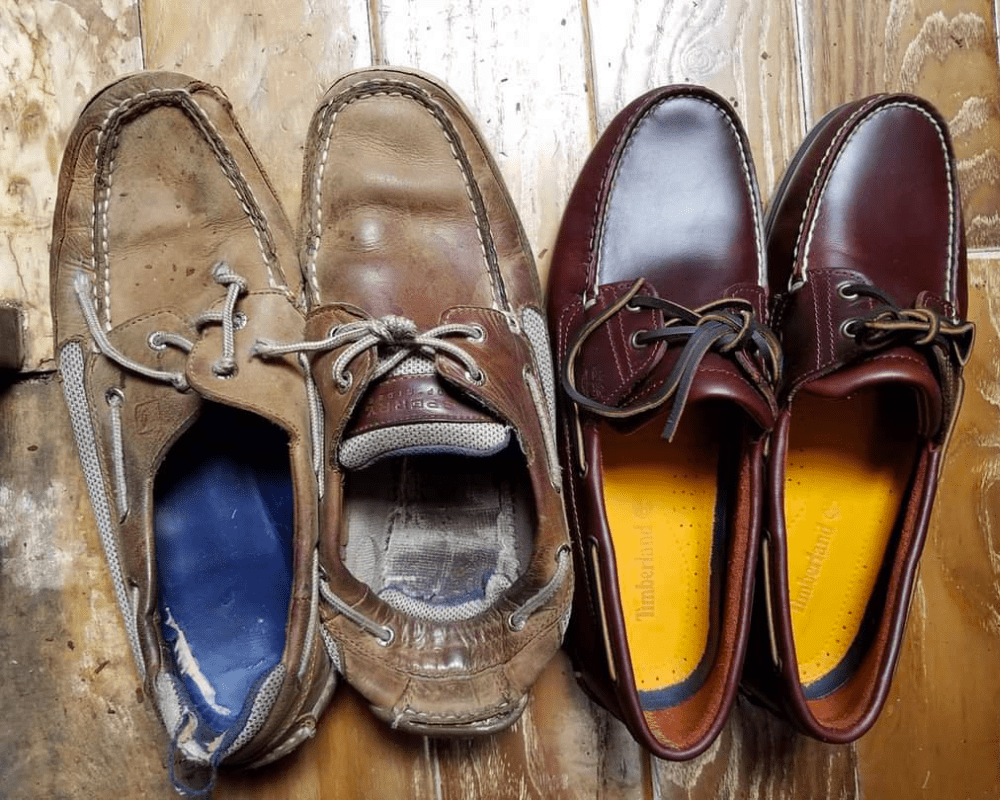 On the other hand, the new shoes are fresh and sturdy, eagerly waiting to take on new adventures. The old Sperry shoes may have sentimental value, but the new shoes have their charm and reliability. It's a bittersweet goodbye to the old but an exciting welcome to the new.
Smoke Detector
When it comes to smoke detectors, an old and a new one can make a difference. An old smoke detector might be worn out, have dead batteries, or not function correctly, which could put your safety at risk.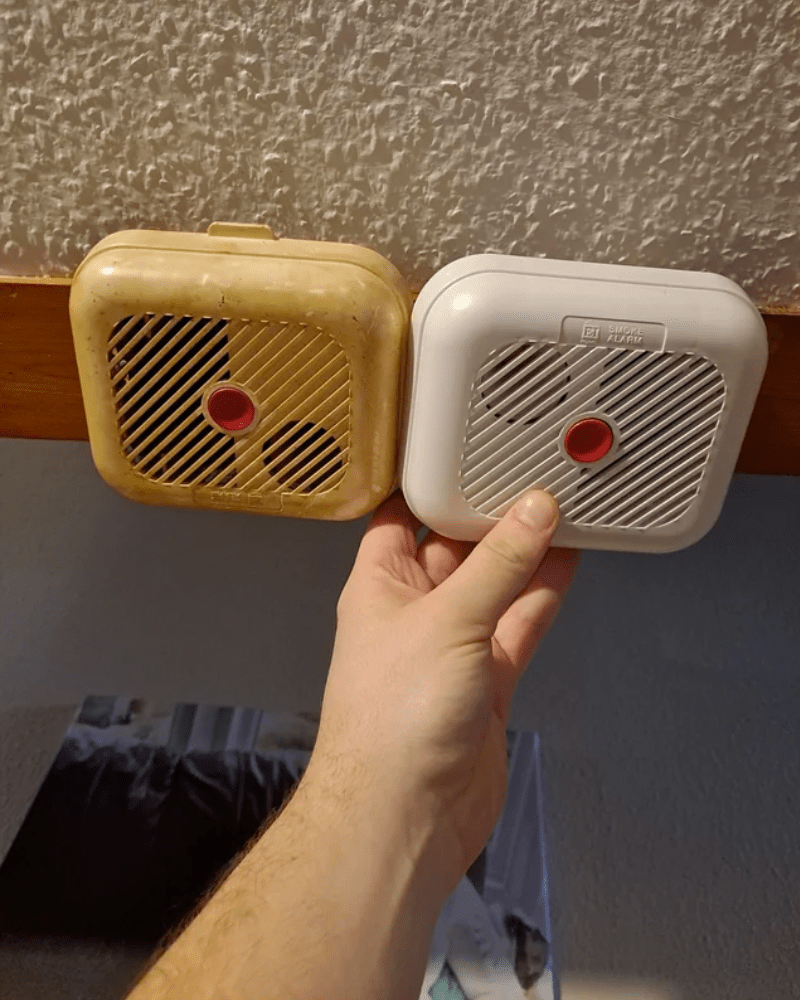 On the other hand, a new smoke detector comes with fresh batteries and cutting-edge technology that can detect smoke and fire faster and more efficiently. Investing in a new smoke detector can give you peace of mind, as you can rest assured that you and your loved ones are protected.
Yoda Keychain
Yoda, the legendary Jedi Master from the Star Wars franchise, has captured the hearts of many fans. The character has undergone many iterations over the years, and comparing a new Yoda to an older one can be fascinating.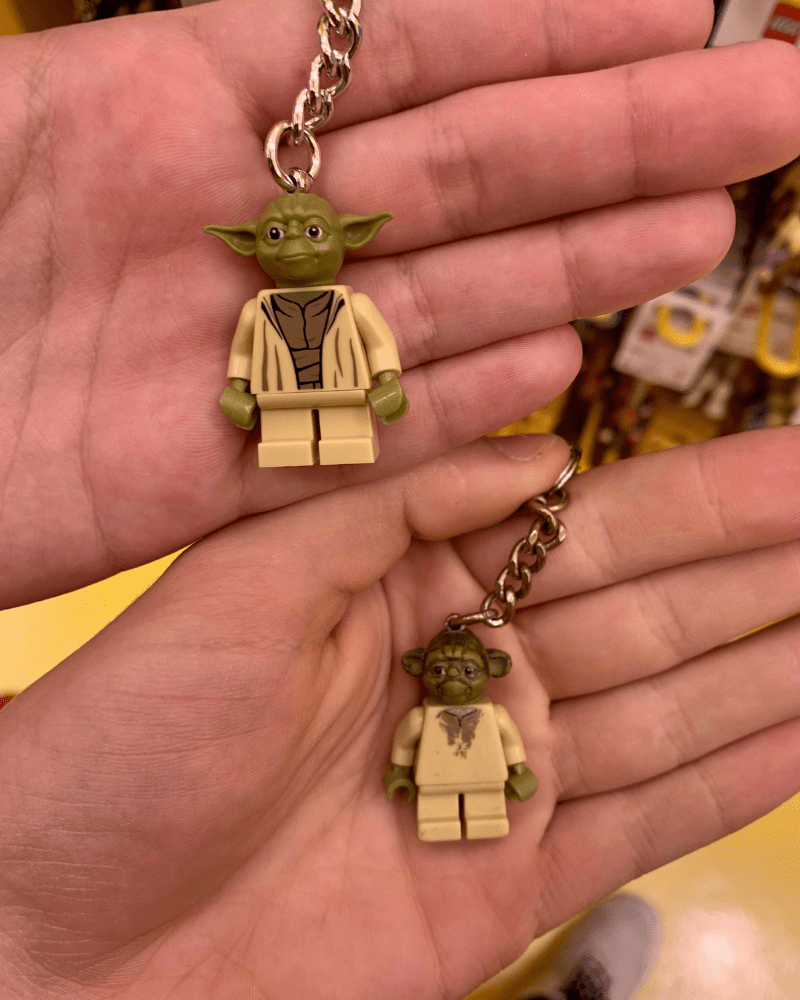 A new Yoda figurine stands tall and pristine, with its bright green robe and crisp details. Meanwhile, a two-year-old Yoda has seen its share of hardships, with scuffs and scratches covering its once-smooth surface. The fresh Yoda feels ready to take on any challenge, while the worn Yoda wears its history like a badge of honor.
Dog Harness
When it comes to dog harnesses, it's essential to consider the wear and tear of an old one compared to a brand-new one. The difference is even more pronounced when you have an old harness used regularly over the years. You may notice that the once bright pink color has faded, and the material has lost its shape.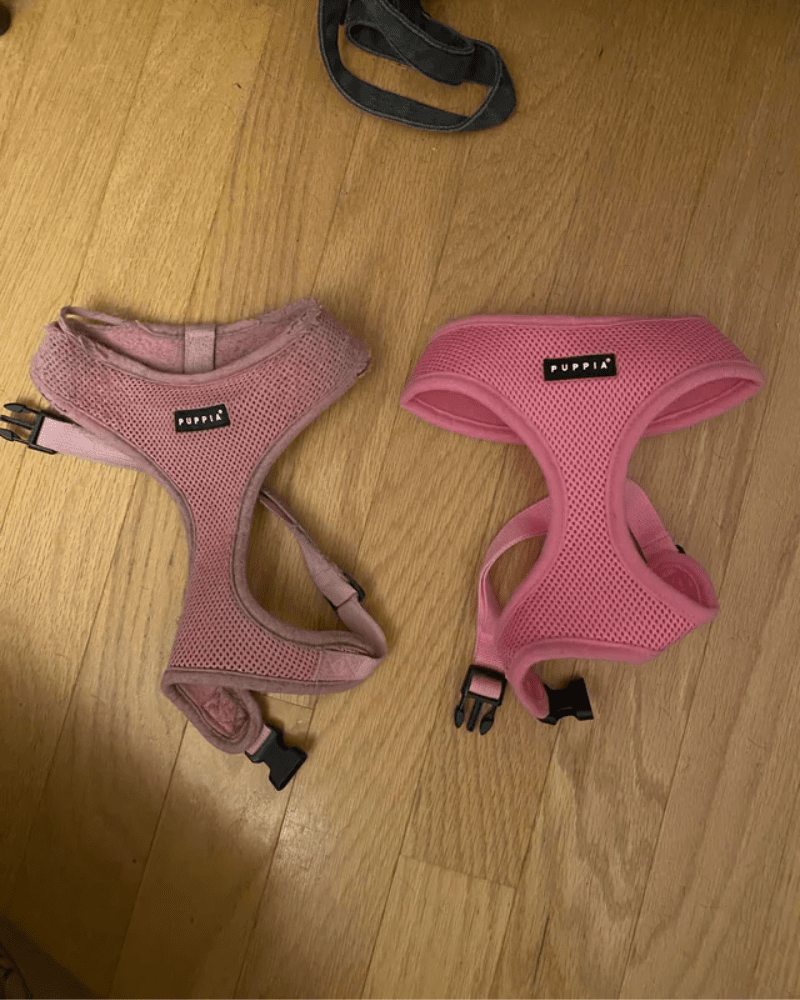 In contrast, a brand-new harness looks pristine and holds its shape. A new one provides peace of mind knowing that it's fresh and secure for your furry friend
Tool Box
The old toolbox, which has served its purpose for 30 years, has numerous dents and scratches, showcasing the wear and tear it's endured. In contrast, the new toolbox has a glossy finish and seems to be in pristine condition.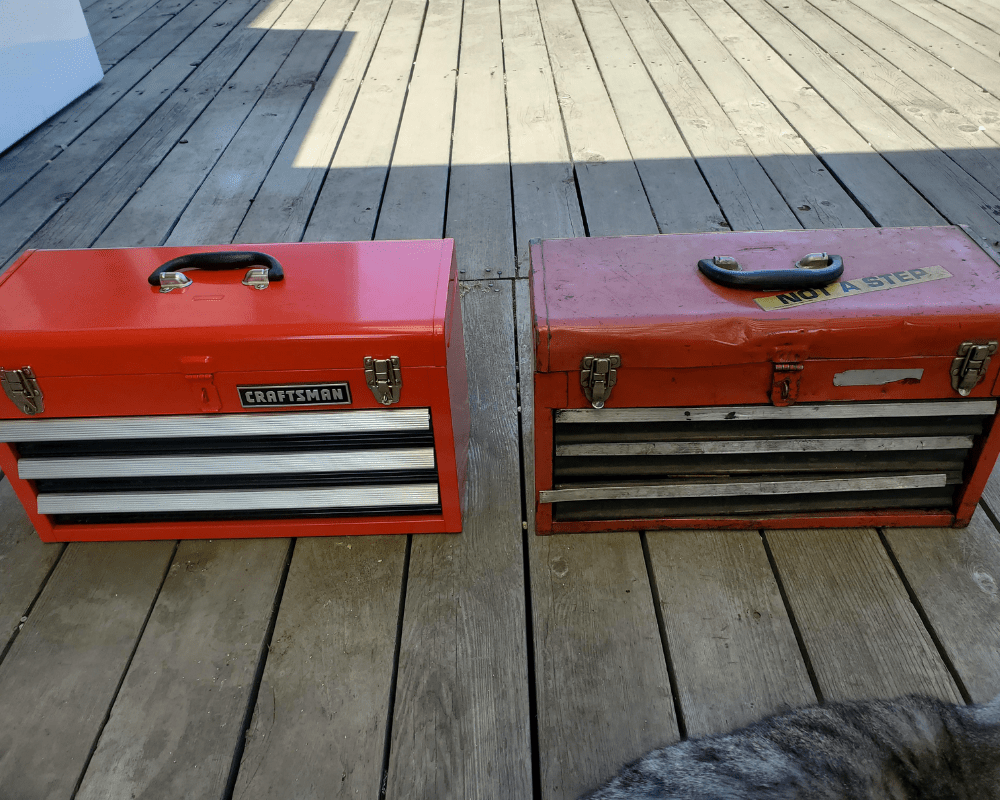 Despite the rugged exterior of the old toolbox, it holds a certain charm, showcasing the many projects it's helped complete. It can also be considered for a hand-me-down present from a parent to a child.
Work Boots
The contrast between old and new work boots can be striking! While new boots are clean and shiny, old boots can be tattered and worn, with scuffed leather and frayed laces.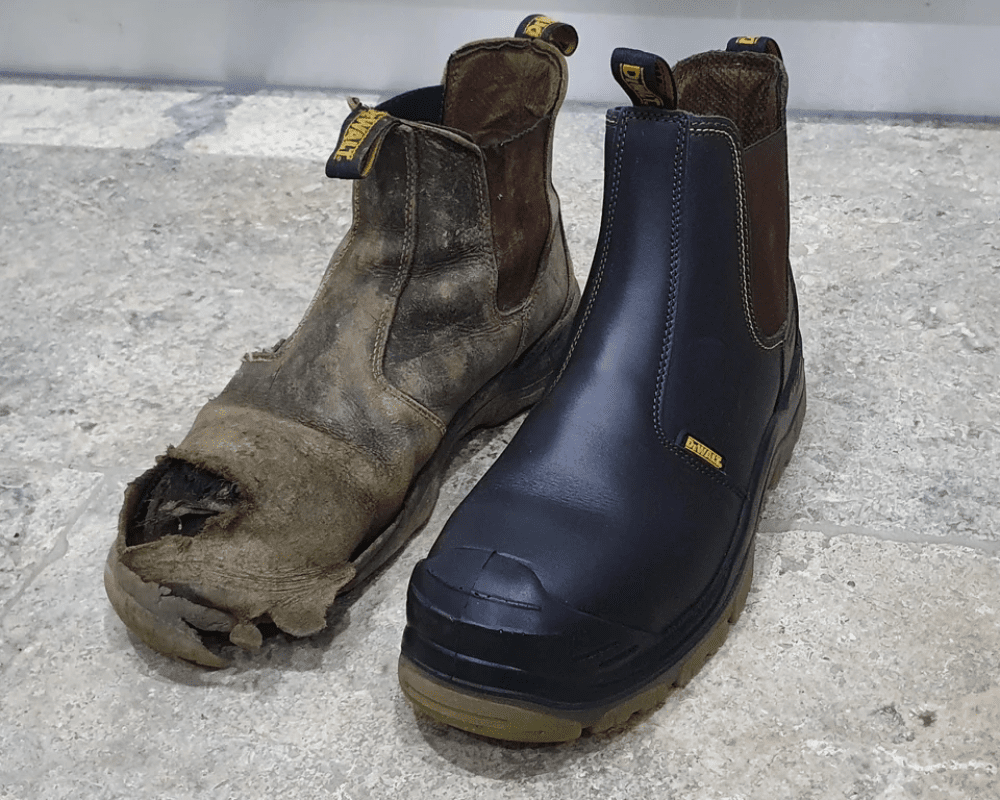 The old boots may lack the polish of the new, but they possess a rugged authenticity that can only be earned through use. They may not be as pretty, but they're a testament to the hard work and perseverance of the wearer, and a reminder that quality work requires sturdy tools.
Envelopes
There's something special about old envelopes, with their faded handwriting and vintage stamps. The paper may be yellowed, and the corners frayed, but they hold a sense of nostalgia and history.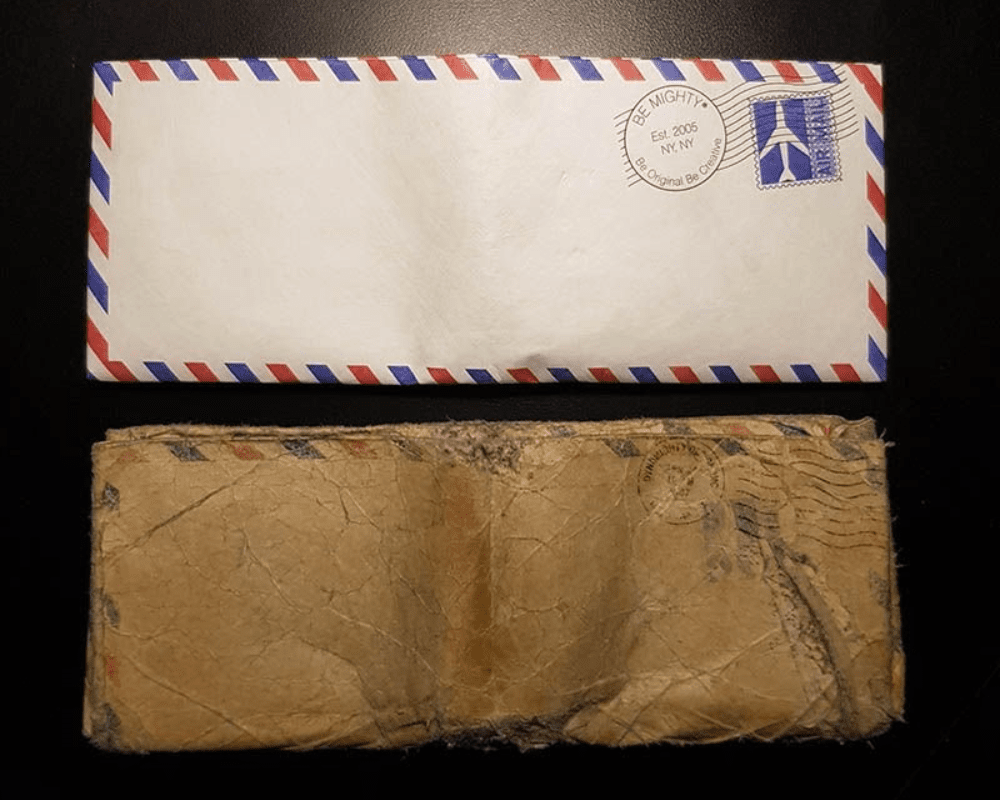 In contrast, new envelopes are crisp and clean, with bold, printed addresses and adhesive flaps that make sealing them a breeze. While they lack the character of old envelopes, new ones offer convenience and reliability. Ultimately, the choice between old and new envelopes depends on what you're looking for – a touch of the past or a reliable tool for the present.
Bowls
Two seemingly identical bowls from the same boxed set can tell a different story. The bowl on the right, used for two decades, bears the marks of daily wear and tear. The glaze is worn in some areas, with a few visible chips along the rim.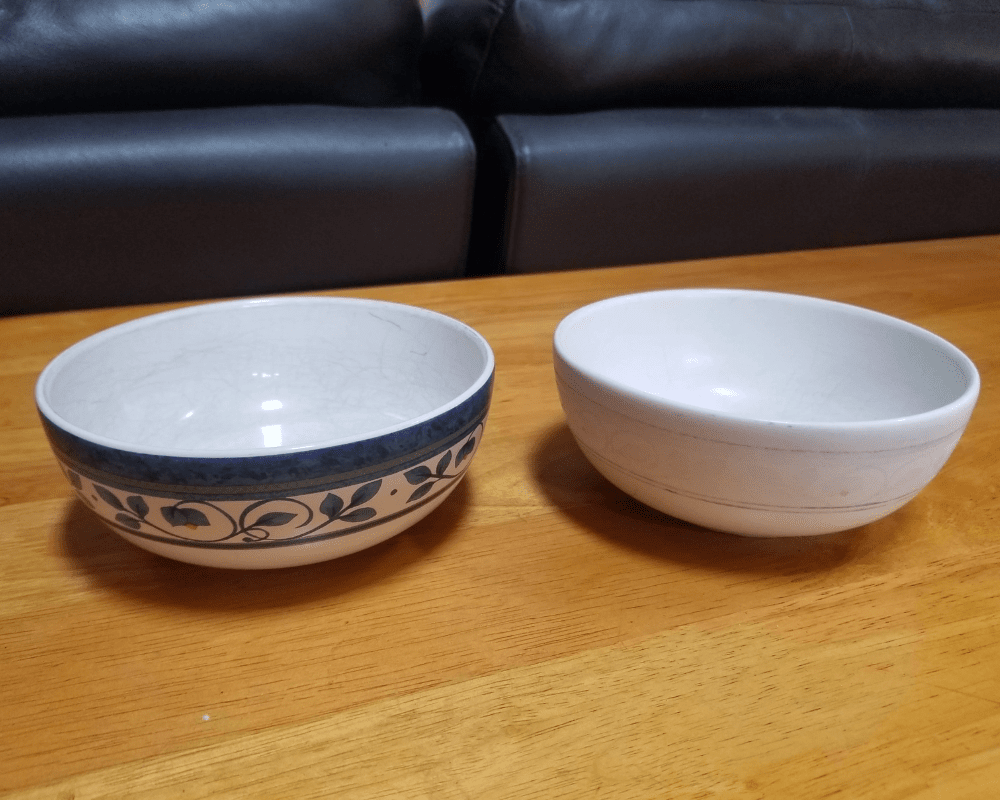 Its counterpart on the left is a spare, brought out to replace a broken bowl. It looks pristine, with a glossy finish and no visible signs of use. While both bowls have the same design and shape, their contrasting conditions remind us of the value of longevity and the memories of using familiar objects over time.
Oven Brushes
Old and new oven brushes are distinct in both design and function. Old brushes may be handmade, with natural bristles that have become worn and frayed over time. They may have a rustic appeal, with a wooden handle and a well-worn patina.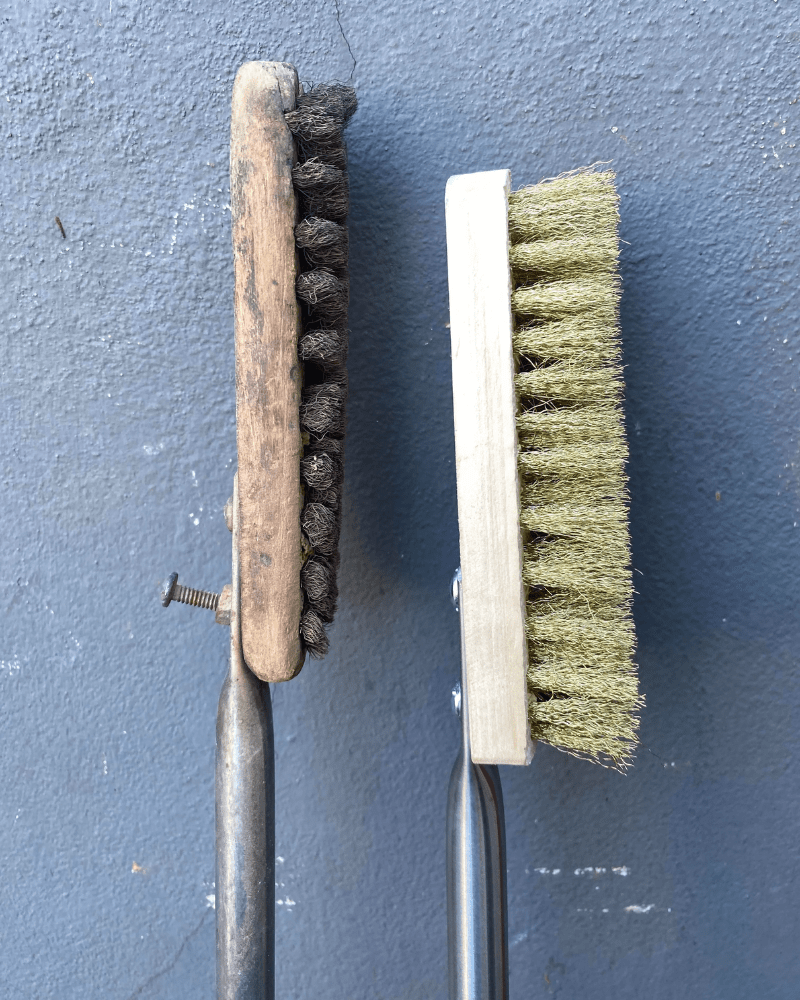 New oven brushes, in contrast, are typically mass-produced and designed for efficiency, with synthetic bristles that can withstand high temperatures and a metal handle for durability. While old brushes may have sentimental value and a unique aesthetic, new brushes offer reliable performance and convenience.
College Hats
Comparing a dad's college hat from the 1990s to his son's college hat from 2020 can reveal how times have changed. The dad's hat has a worn-in feel, with a faded logo and a curved brim shaped to fit his head.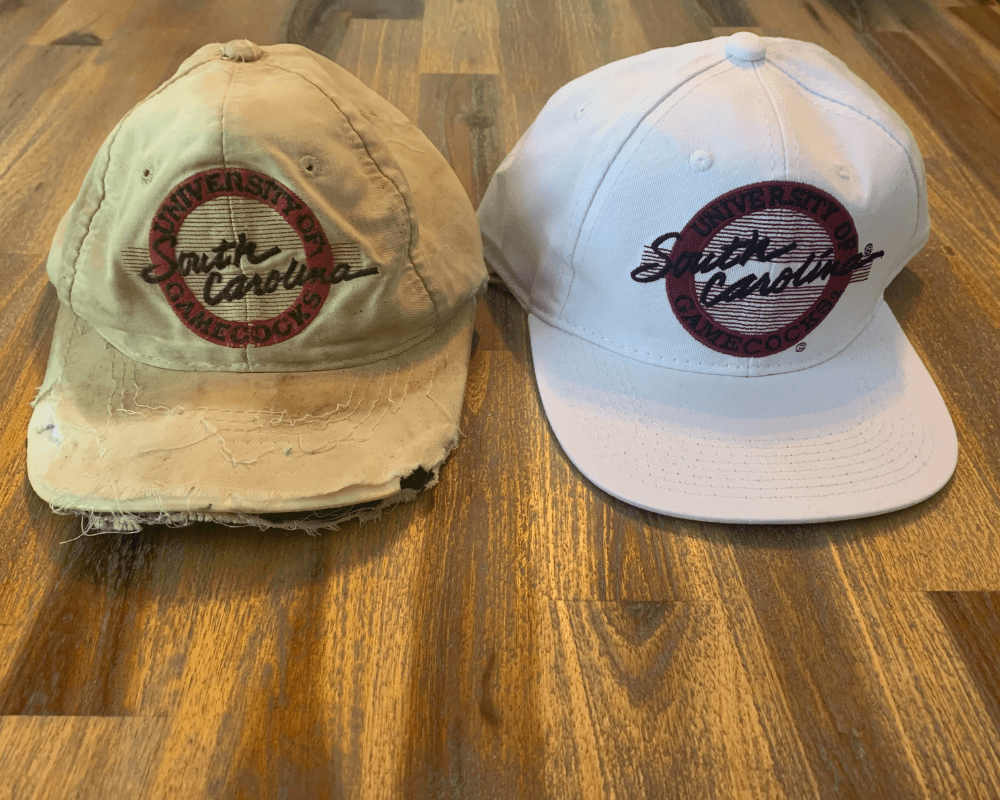 On the other hand, the son's hat is likely brand-new, with a crisp logo and a flat brim that reflects current fashion trends. While both hats connect to the same college, they reflect the different cultural and stylistic contexts in which they were worn.
Postal Hats
When comparing old and new postal hats, there are noticeable differences. A postal hat used for five years may show signs of wear, with faded colors and a brim that's molded to the wearer's head. Due to its frequent use, the hat may bear sweat stains and have frayed edges.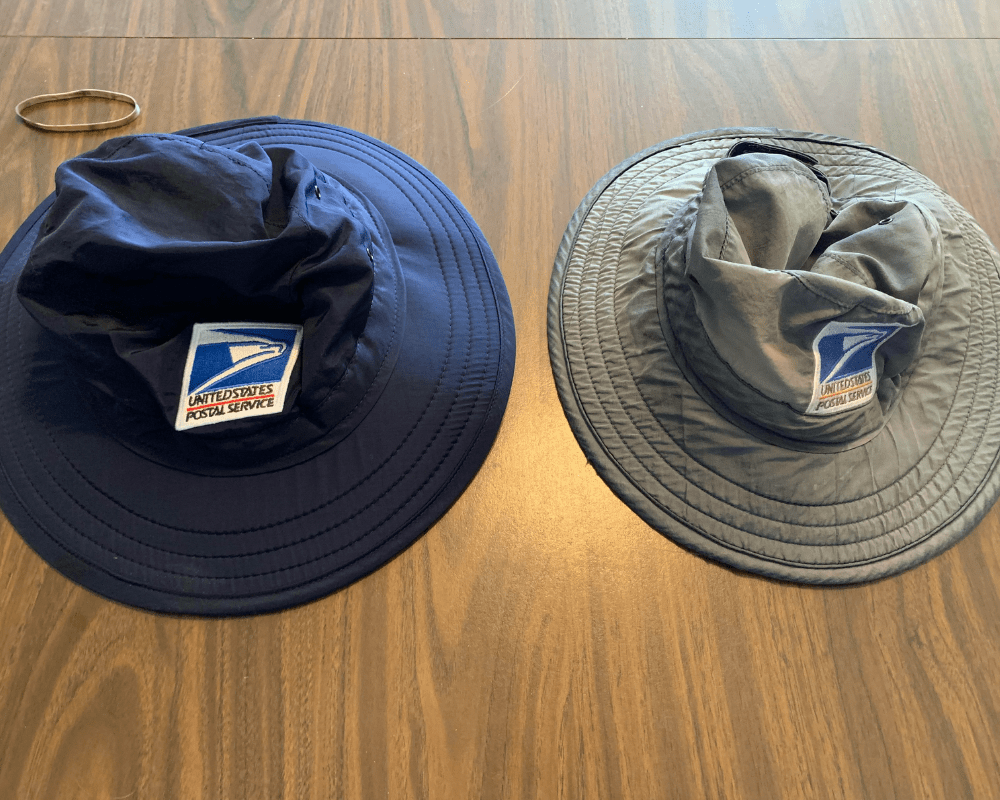 A new postal hat, in contrast, is clean and crisp, with a straight brim and bold colors. While a new hat exudes a sense of professionalism, an old one provides comfort and familiarity, having accompanied the wearer through years of hard work.
iPods
A 12-year-old iPod and a fully restored one can significantly differ in functionality and appearance. The older iPod has signs of wear and tear, including scratches, dents, and a faded screen. On the other hand, a fully restored iPod looks and functions like new, with all of its features and storage capacity restored.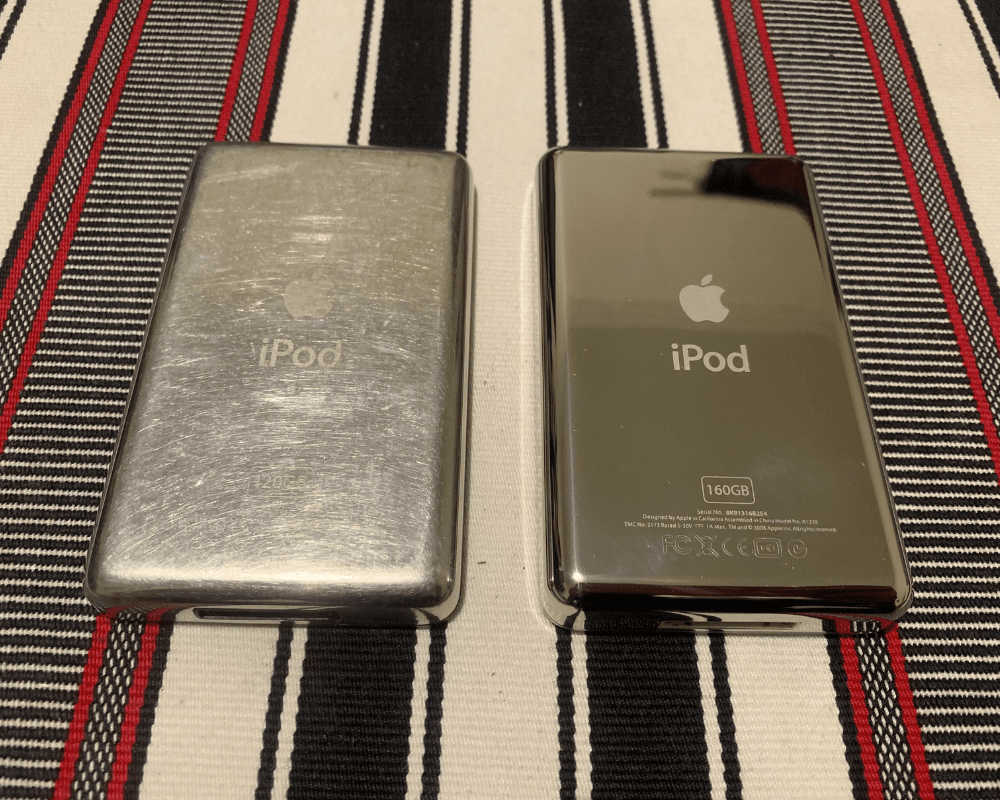 It has a bright, clear screen, a longer battery life, and even new accessories. Whether to keep the old or restore it to a new condition depends on personal preference and sentimental value.