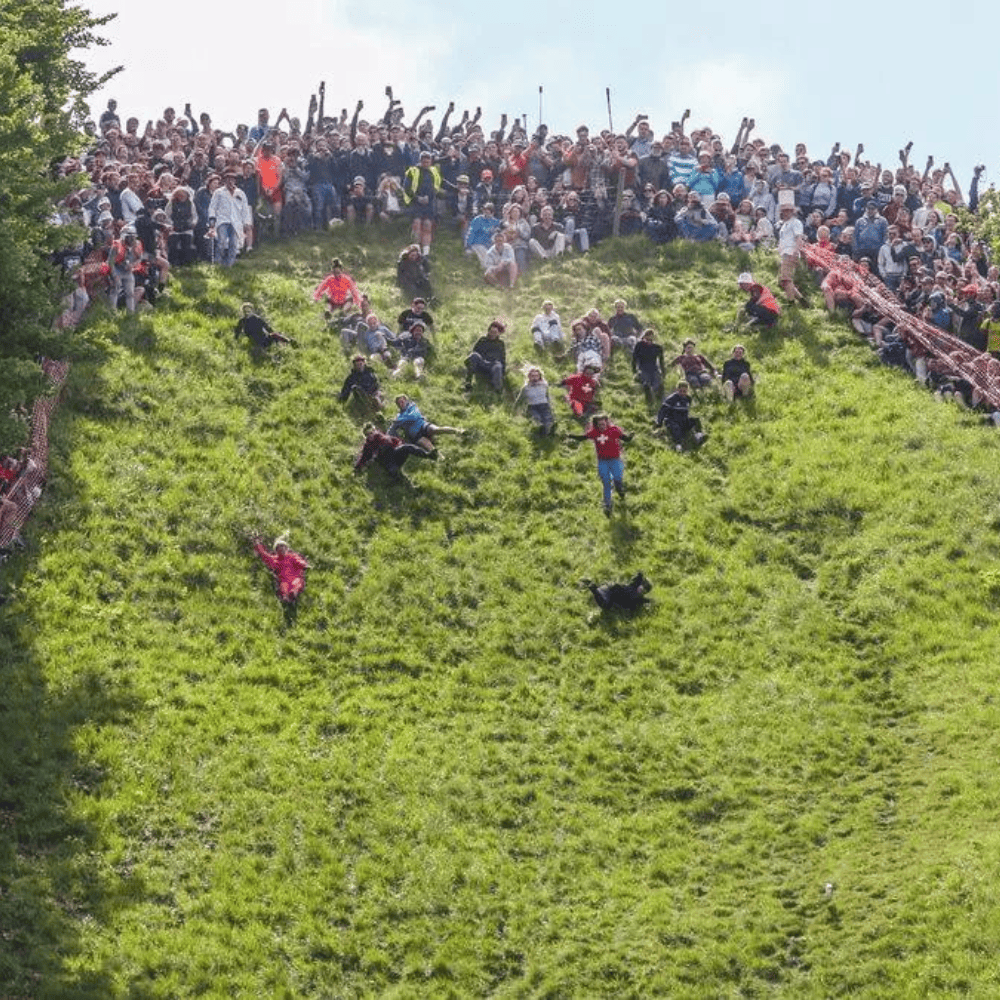 In the adrenaline-fueled world of extreme sports, there's an event that pushes the limits of bravery and sheer determination: the cheese-rolling race. And one courageous woman defied the odds and triumphed despite a brutal fall that left her unconscious at the finish line. Brace yourself for the thrilling story of Delaney Irving, the tenacious competitor who emerged victorious in the face of adversity.
The Race on the Cheese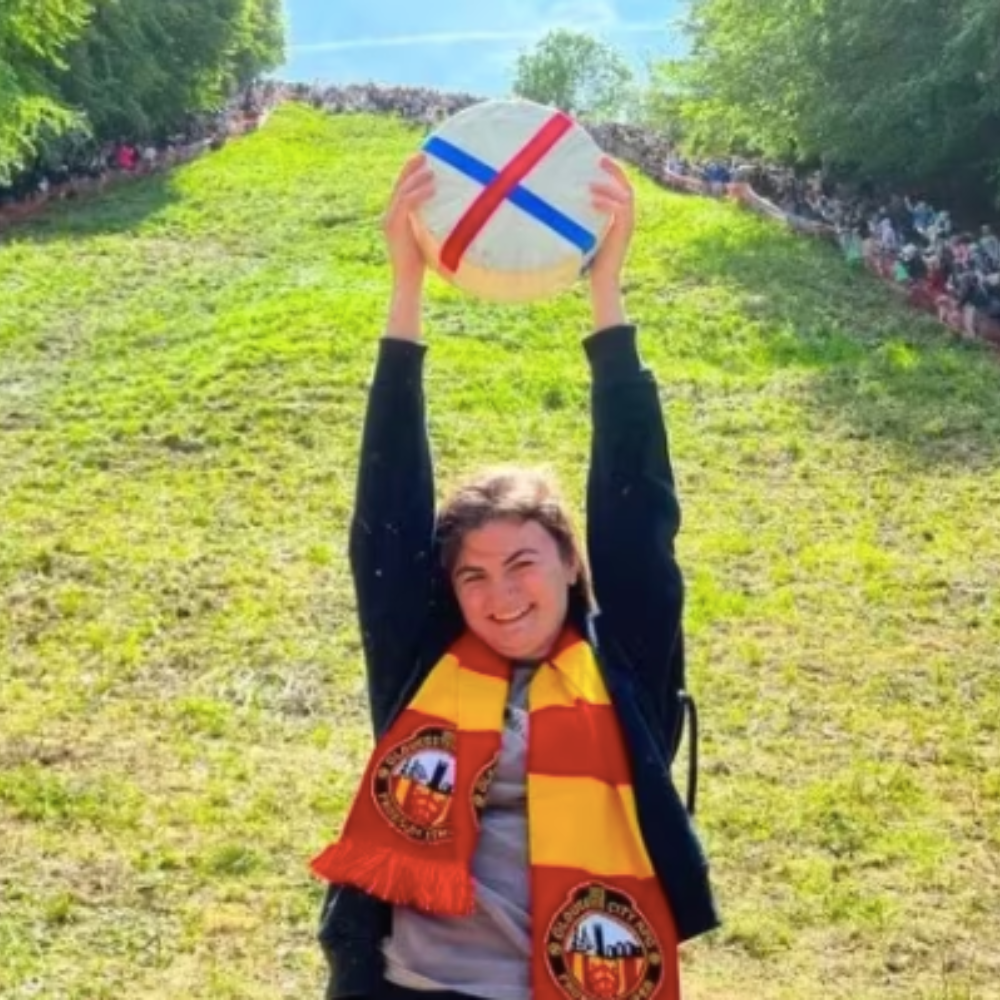 It all took place on the treacherous slopes of Cooper's Hill, near Gloucester, where participants gather for the annual cheese rolling event. Delaney Irving, a 19-year-old from Canada, fearlessly launched herself down the almost vertical mountain, chasing a hefty 3kg (7lb) cheese wheel. In a dramatic twist, Irving was knocked unconscious during her thrilling descent. Gasps echoed through the crowd as onlookers witnessed the shocking incident. Unaware of her achievement, the resilient teenager regained consciousness in the medic tent, where she learned the astounding truth: she had claimed the coveted number one spot in the race.
The Aftermath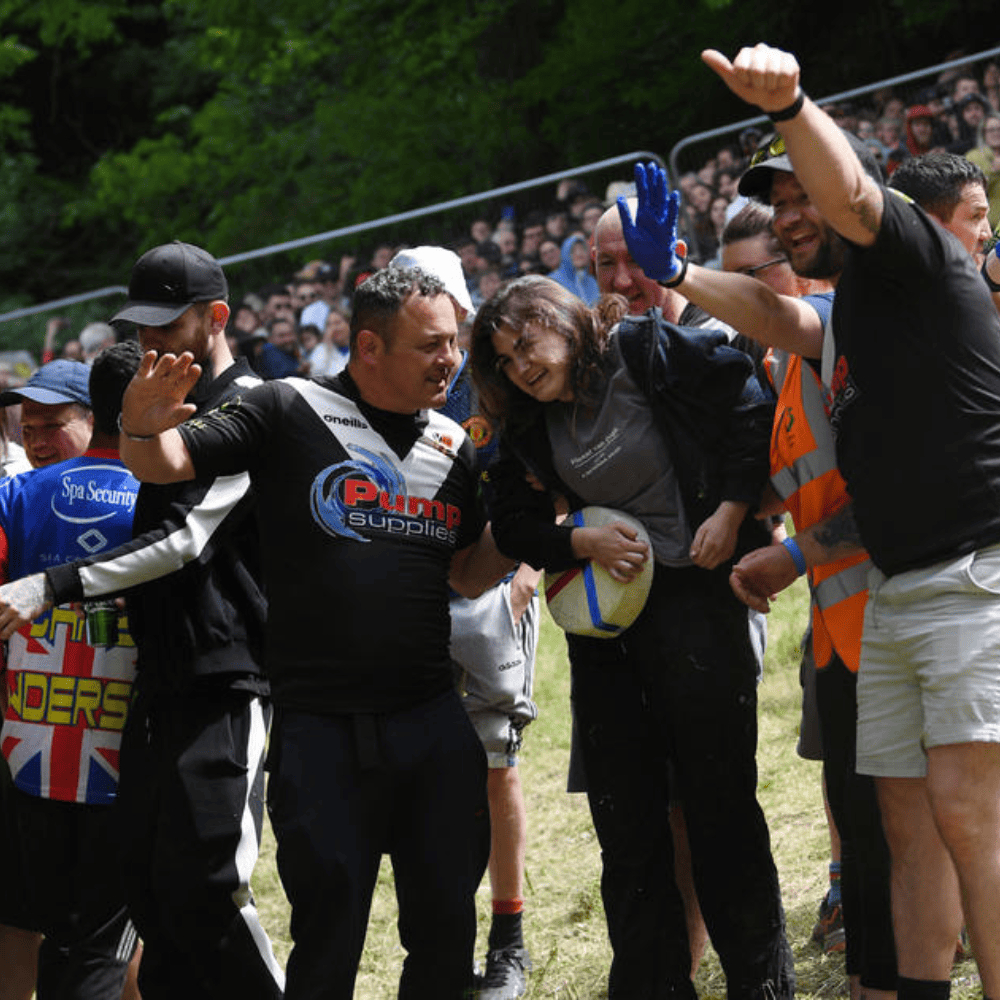 Irving's indomitable spirit shone through as she shared her extraordinary experience with BBC News. Despite the brutal fall, she expressed no regret, stating that winning the race made it all worthwhile. Her tenacity and resilience paid off, earning her the prestigious title on this memorable holiday. Footage of the incident spread like wildfire, leaving spectators in awe and sparking humorous reactions from viewers worldwide. Social media users couldn't help but marvel at Irving's dedication, and some even drew parallels to hilarious scenes from popular TV shows. This unique event has not only put Brockworth village on the map but also attracted visitors from around the world, thanks to its blend of fame and notoriety. As Matt Crolla, the winner of the first race, humorously pointed out, there's no way to prepare for this sport except to embrace a certain level of audacity.