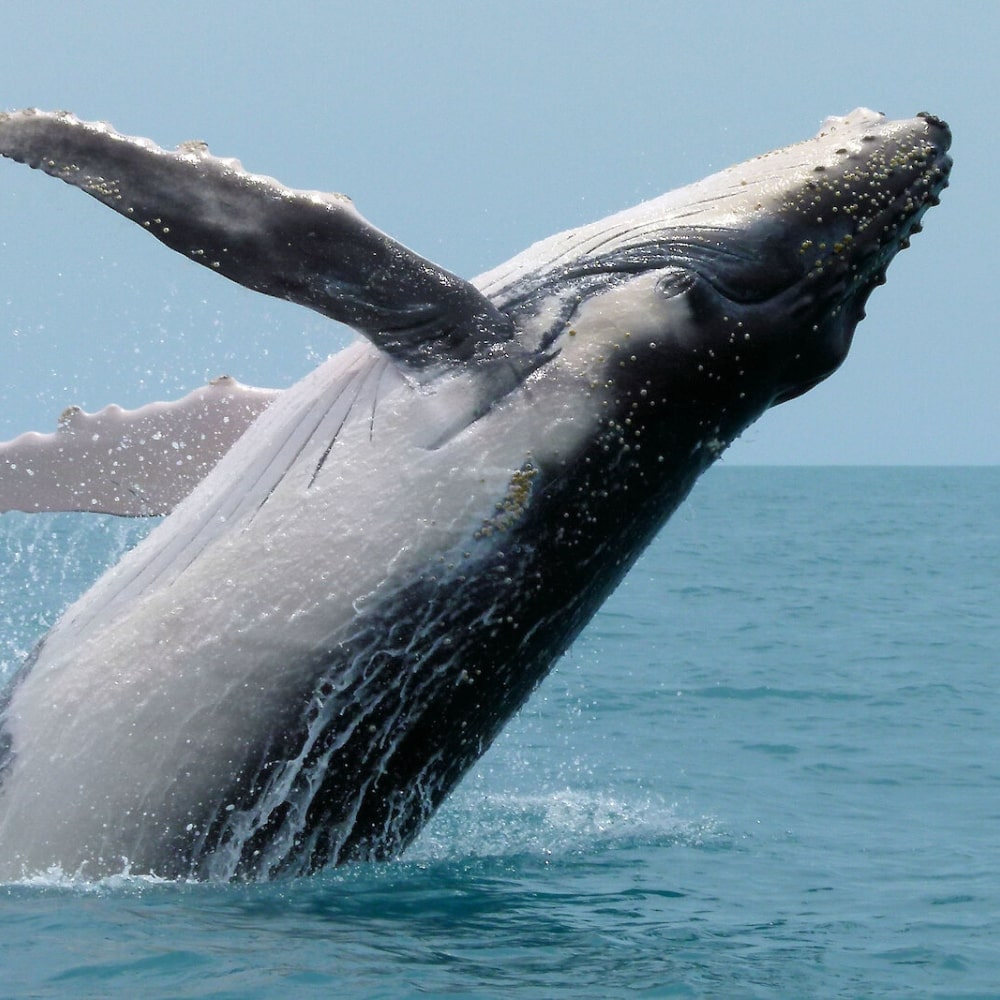 Whales and dolphins have long captivated humankind, but our planet's biggest animals still retain some mystery about how and when they sleep. Here, we take a deep dive into the world of cetacean sleep patterns.
Unihemispheric Slow Wave Sleep
First of all, whales, dolphins, and porpoises are collectively known as cetaceans, mammals (not fish) that breathe oxygen through blowholes on the top of their heads. While all species of cetaceans sleep, the amount of sleep needed and the sleeping behaviors vary from species to species. Unlike humans, whales and dolphins are not involuntary breathers; this means they have to consciously think about every breath they take – even while sleeping.
A Unique Solution
Whales have solved this problem of simultaneously being able to breathe and sleep by something called unihemispheric slow wave sleep. This means that one half of their brain is active as the other half rests. They even close one eye while the other remains alert, quite literally sleeping with one eye open. This behavior is thought to allow breathing, predator avoidance, swimming, and social behaviors all while one-half of the brain is resting.
Where and How Whales Sleep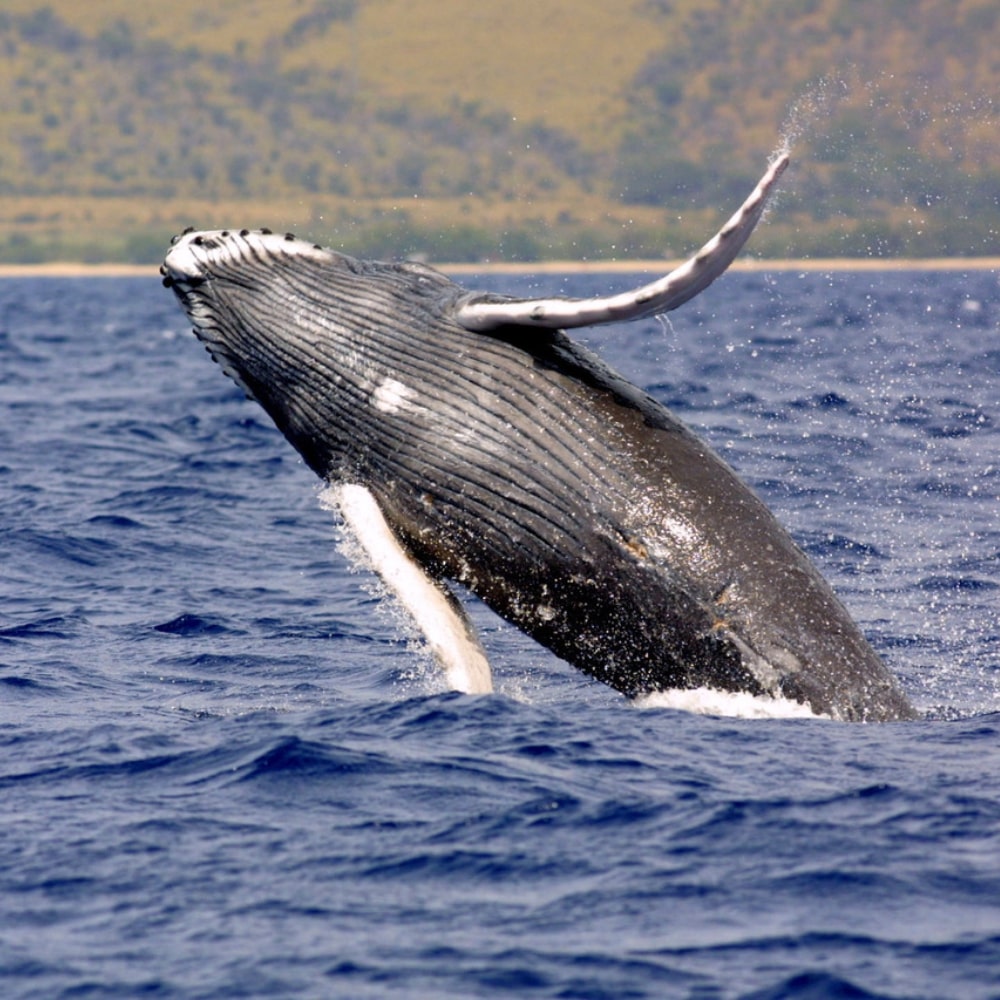 In the wild, whales are usually observed sleeping horizontally close to the surface of the water. However, sperm whales are able to enter a deeper state of sleep, where they rest vertically, drifting just under the water surface in groups for around 10 to 15 minutes at a time. Researchers noted that they did not breathe or move at all during these whale power naps. Living life in the ocean has unexpected impacts on sleeping too; humpback whales are observed sleeping horizontally at the surface of the water for around 30 minutes. However, they cannot rest for longer than that because they would lose too much body heat by being inactive.
Whale Calves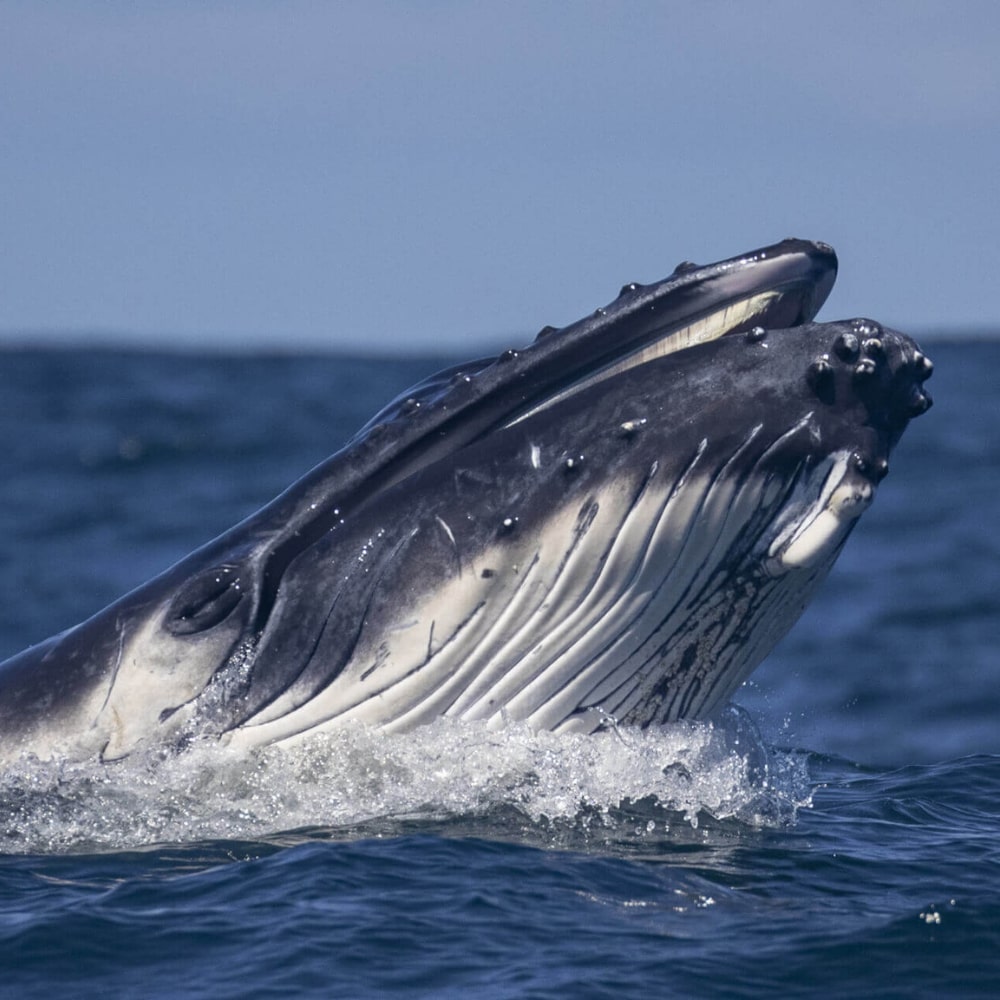 Whale calves can rest while their mothers swim, towing them along behind in a placement called echelon swimming. It has even been found that for the first month after birth, in killer whales and bottlenose dolphins, the mothers and calves will forgo sleep for a month and keep mobile 24 hours a day. This is likely linked to the same reason humpback whales sleep for a short amount of time, as the calves do not have the blubber to keep themselves warm during a prolonged resting period. The team found that after several months the killer whale calves were resting a similar amount to the adults.