In today's time, you can carry everything in your palm. One such smart device is the Kindle, a small technological device that has more books than a library. You can buy as many books as you wish, and carry them around with you everywhere. If you're confused about which model to buy, check out this guide to the best kindles currently in the market.
The 2022 Amazon Kindle, 11th Generation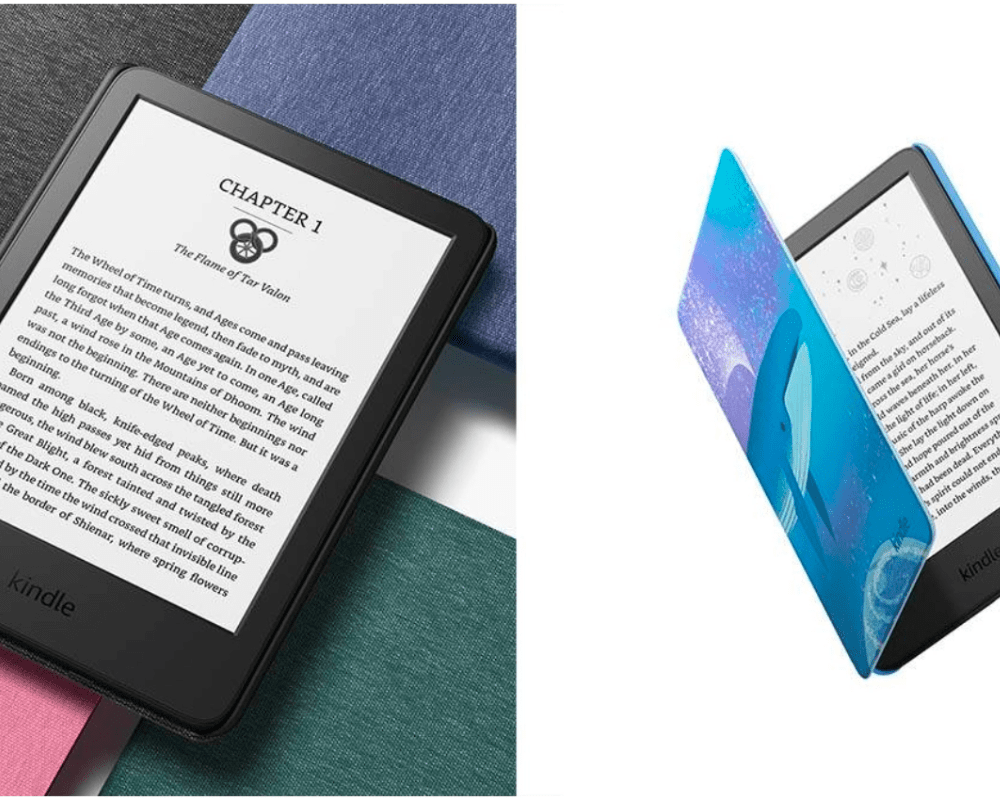 It has been years since the first Kindle was launched, and since then, it has only gotten better. And guess what? The most affordable and basic Kindle, which costs $100, was updated in 2022. With a 6-inch screen, it is the smallest of the group, measuring 6.2 inches tall and 4.3 inches broad. The screen size of this model is the same as that of the new Kindle Kids. You can consider this tablet if you find other models too heavy to hold with one hand. The price went up by $10 from the previous model, but the storage capacity doubled from 8 to 16 gigabytes, and the screen's resolution has also been improved from 197 to 300 pixels per inch.
Amazon Kindle Paperwhite Kids Edition (2021, 11th Generation)
Parents have always been apprehensive about letting their kids use technology devices for too long, as it may not only affect their eyesight but also get them addicted. But, Kindle's kids' edition is designed in a way that has more pros than cons. With the bigger screen, it also offers better lighting options and IPX8 water resistance. Apart from that, one gets a yearly subscription to Amazon Kids+, which is a kid-friendly library whose control is fully in the parents' hands. And the best part is its 2-year, no-questions-asked warranty feature.
Amazon Kindle Paperwhite (2021, 11th Generation)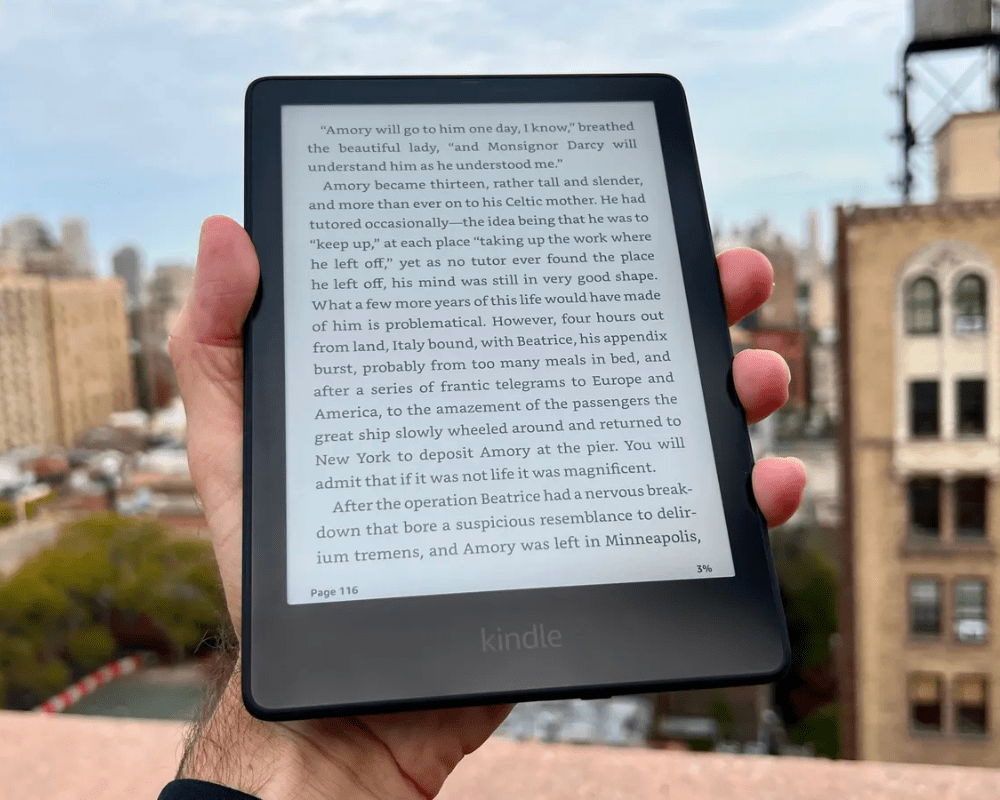 Kindle's paperwhite has been reported as people's favorite till now. It is less costly than the Oasis editions but still has a lot of features to offer. It is water resistant and has brighter lighting with a warm lighting feature to go easy on your eyes. It should be noted that the warm lighting feature is only for the Signature model for now. The Standard Kindle has 8 gigabytes of storage, whereas the Signature offers 32 gigabytes. For people who prefer audiobooks over e-reading, Signature would be a better choice. While the Signature offers wireless charging, all 2021 Paperwhites have USB-C charging.
Amazon Kindle Scribe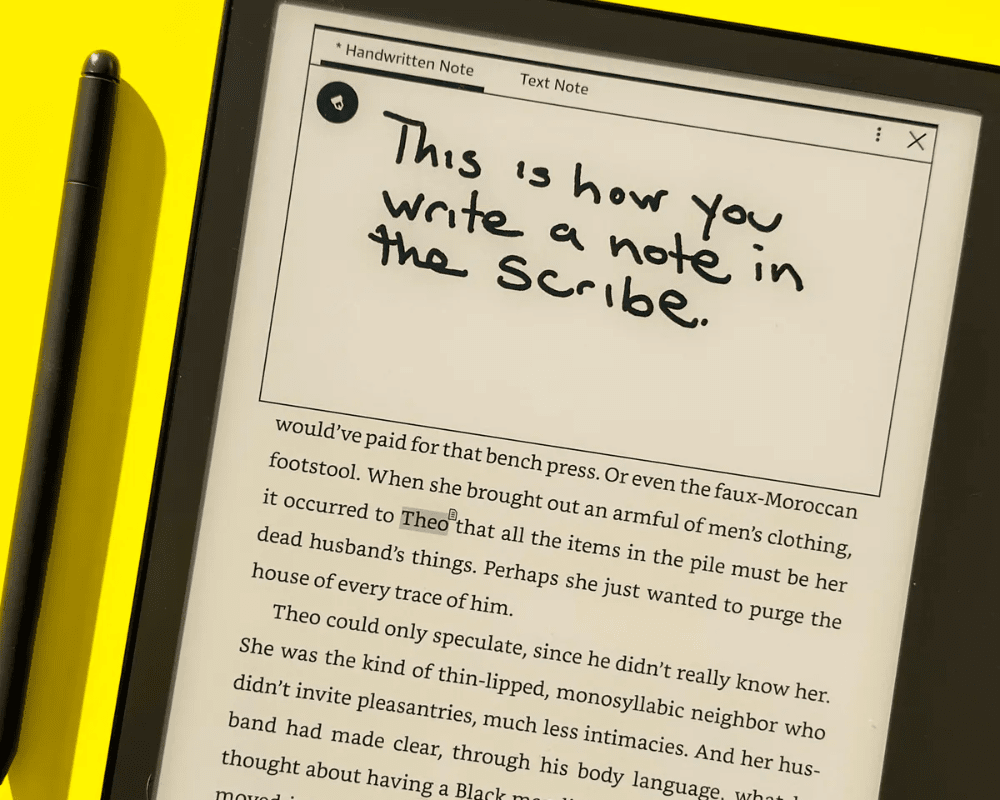 All this while we have known kindle for reading books, but with this new feature, you can also take notes on it. With the pen provided with the Kindle, you can easily write your thoughts down. It has a big screen (10.2 inches), which makes writing, taking notes, and doodling a lot simpler for people. The good thing is that there is no lag and the results are quite similar to one's handwriting. The cost of the reader is $340, but you only have to spend an extra $30 to get a premium pen with an eraser on the other end. This pen is useful and helps make writing feel more natural, like using a real pencil. And you don't have to worry about losing it because it magnetically attaches to the right side.